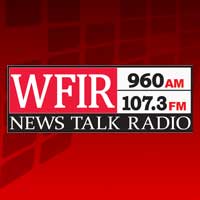 Local Carilion doctors are putting on their walking shoes every Saturday for "Physicians on Foot".  It is a two-mile walking program for the community that started two years ago, and 30 Carilion doctors now take turns leading the public each week. WFIR Intern Reporter Lindsey Piland has the story.
The next walk begins Saturday morning at 8:30 at the corner of Belleview Avenue and Hamilton Terrace. That below the parking ramp just east of Roanoke Memorial Hospital.
Click here for more "Physicians on Foot" information.