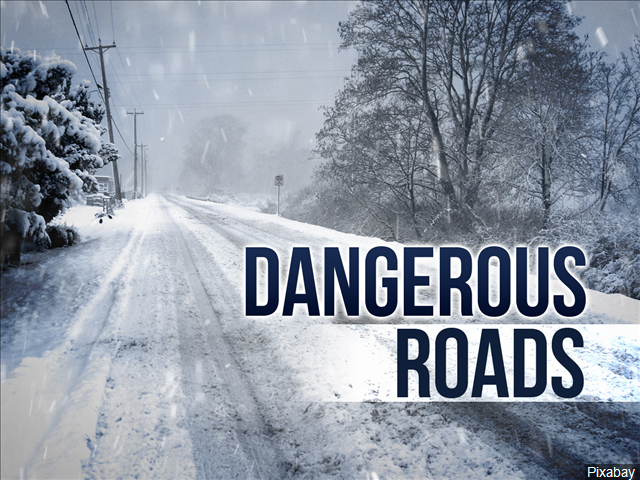 SALEM –Virginia Department of Transportation crews and contractors have been monitoring and addressing road conditions overnight and this morning as dropping temperatures have caused re-freezing on roadways.
Crews worked overnight to attend to secondary routes and maintain primary routes throughout the district. They are continuing to treat roads and apply abrasives where needed.
As of 4:45 a.m., Interstates and primary roads are in minor condition. Drivers are encouraged to allow for extra travel time on their morning commute and to watch for isolated slick spots on bridges and ramps on Interstates (I-77, I-81 and I-581) and primary roads (those numbered 1-599). Henry and Patrick County is reporting moderate conditions for primary routes.
Secondary roads (those numbered 600 and above) are in moderate condition throughout the Salem District. Many of these roads will have snow pack present which means drivers will not see bare pavement. Drivers should travel slow as roads will be slick until temperatures rise on secondary roads, neighborhood streets and subdivisions, especially in areas that are mostly in the shade during the day.
Motorists are encouraged to consider delaying their travel this morning and wait for temperatures to rise and for road conditions to improve.
Travelers are reminded that they can get real-time information on road conditions and traffic incidents on Virginia roads by using VDOT's 511 free mobile app or the www.511Virginia.org website and phone system.
The Salem District includes the counties of Bedford, Botetourt, Carroll, Craig, Floyd, Franklin, Giles, Henry, Montgomery, Patrick, Pulaski, and Roanoke.