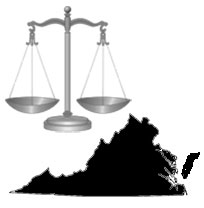 Virginia is preparing to carry out its first execution using a new sedative for the first time. Death penalty opponents say it may mask any pain the inmate might feel. Capital punishment supporters say that pales compared to the pain a murder causes a victim and his or her family.  30-year-old Jerry Jackson is scheduled for execution Thursday night for raping and killing an 88-year-old woman in Williamsburg 10 years ago. More on the latest chapter to the death penalty debate from News/Talk 960's Evan Jones.
[audio:https://wfirnews.com/wp-content/uploads/2011/08/08-16-VA-Executions-Wrap1-WEB.mp3|titles=08-16 VA Executions Wrap1-WEB]
The new drug is pentobarbital. It's a powerful sedative, the first of three drugs administered during executions.  Death Penalty critics say there's no way to know for sure this drug actually renders the inmate unconscious as the execution procedure continues.
Federal courts have upheld the drugs' use in executions, rejecting the argument of cruel and unusual punishment. Death penalty supporters reject it as well, saying even if there would be some pain, the momentary nature is minor compared to the lasting pain in the murder victim's family.
Like many other states, Virginia used to administer sodium thiopental in executions, but it's now in short supply.