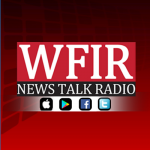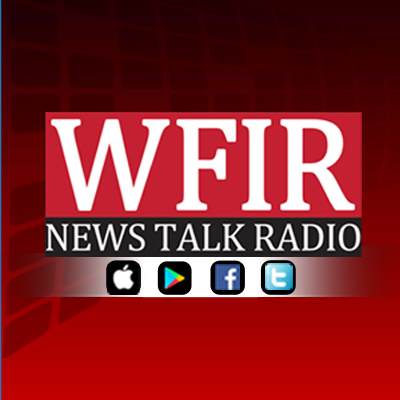 An unleashed dog attacked two people today on Campbell Avenue in downtown Roanoke. Witnesses say a bystander who saw the attacks shot the dog, which at one point clamped onto one victim's arm for several minutes and would not let go, despite citizen efforts that include mace, a cane, dust mop and hammer. A man and woman were taken for hospital treatment – we have no word yet on the severity of their injuries. The dog is dead.
From Roanoke Police: On March 29, 2018 at 10:21 a.m. Roanoke Police and Animal Wardens responded to a report of a dog acting aggressively in the 100 block of Campbell Avenue SW. The officer arrived and discovered that the dog had been shot by a citizen. The dog, a bull terrier, was transported by the animal warden to Angels of the Assisi for emergency treatment. The dog was euthanized by the veterinarian. The owner of the dog told police that his dog ran out of his apartment when he opened the door. The apartment is located in the 100 block of Campbell Avenue SW.
An adult female, age 34, was pushing a stroller with a toddler inside of it. The dog approached aggressively and the woman picked up the child. The dog the bit her arm. A citizen attempted to the help the victim by hitting the dog with his cane. The dog released the first victim and bit the citizen on the arm. A second citizen grabbed his collar, while a third citizen began pepper spraying the dog. The dog temporarily released the second victim's arm, and bit the shoe of the citizen who was holding its collar. This citizen was not injured and the dog continued to bite the second victim's arm. Another citizen struck the dog which caused the dog to release the second victim's arm. Other citizens tried to contain the dog. The dog broke free and ran into the middle of the street and aggressively moved towards a person who had a handgun. This person shot the dog two times.
No charges have been placed at this time. This incident is still under investigation. The victims who were bit on the arm were transported to Carilion Roanoke Memorial Hospital for treatment by Roanoke Fire EMS.
Roanoke Police previously responded to this same location to an incident involving this dog. On December 26, 2017 at 2:23 a.m. Roanoke Police responded to the 100 block of Campbell Avenue SW. The dog ran off the back porch of the apartment and bit an adult male on his hand. The victim transported himself to Carilion Roanoke Memorial Hospital. Roanoke Animal Wardens conducted a follow up investigation. The victim did not wish to file charges.