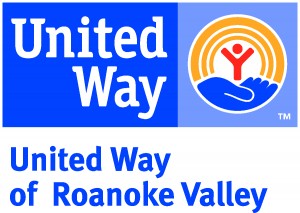 From news release: United Way of Roanoke Valley and United Way of Franklin County are pleased to announce that they will be combining their efforts by regionalizing their operations. By combining, and thus regionalizing, both United Ways will continue to improve lives and strengthen communities across Roanoke, Salem, Vinton, Botetourt, Craig and Franklin County. The joined union will be uniquely positioned to work with community leaders, businesses, policymakers, nonprofits and individuals to affect change on a scale that was previously unattainable.
"When Franklin County approached us we knew this would be a great opportunity for both communities. One of our fundamental principles at United Way is the notion that together we are greater than the sum of our parts," said Afira DeVries CEO of United Way of Roanoke Valley, who will lead the combined organization. "We are all stronger when we create change together."
"I fully support this merger because the more we all collaborate, build efficiencies and coordinate resources, the better we can serve people and families here in Franklin County." said Roy Enslow, chair of the United Way of Franklin County board of directors.