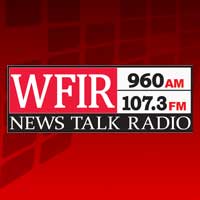 More than a dozen cooling shelters remain open across central and southwest Virginia to help people dealing with no power, no air conditioning and food that spoiled days ago. WFIR's Evan Jones visited the shelter at the Roanoke Civic Center.
(Continue reading for a list of area cooling centers.)
Area cooling centers include:
Bedford County
Bedford Moose Lodge, 1897 E. Lynchburg Salem Turnpike
Christian Life Ministries Church, 737 Blue Ridge Ave. Food and water are provided. Anyone who wants to stay overnight should  bring a sleeping bag or air mattress.
Holy Name of Mary Catholic Church, 1307 Oakwood Ave. Open 1:00-8:00 p.m. Water is provided.
Botetourt County
Red Cross overnight shelter at Lord Botetourt High School. Showers available.
Craig County
Craig County High School
Roanoke
Red Cross shelter at the Roanoke Civic Center Special Events Center. Food, drinks and snacks provided. Pets other than reptiles allowed, but  bring a cage or crate plus medications and food.
Vinton
Vinton War Memorial. Bottled and filtered water are available.