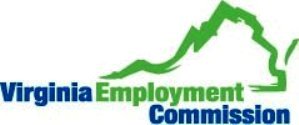 RICHMOND, Va. (AP) _ The Virginia Employment Commission says some unemployment benefit checks could be a day late because an 800 number used by recipients to certify their claims was down for an extended period.   The commission's Sharon Worthy says Verizon crews tracked the problem early Tuesday to a crushed fiber tube in downtown Richmond:
[audio:http://wfirnews.com/wp-content/uploads/2012/01/01-25-Worthy-Bite-WEB.mp3|titles=01-25 Worthy Bite-WEB]
Worthy says the line that had been down since Sunday is now operational. Worthy says the call center usually handles 3,500 calls on a Monday, when people collecting unemployment benefits check in to tell of their efforts to find a job. Jobless recipients can also make those weekly checks online or by visiting one of the VEC offices statewide.  Worthy says no checks will be withheld because of the phone problem but some checks could arrive a day late.