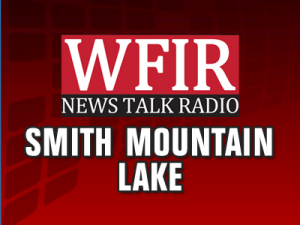 Appalachian Power is urging shoreline residents along Smith Mountain Lake to remain aware of potentially high water – the result of our recent heavy rains. Lake levels may rise above full pond, and if that occurs, unsecured watercraft and other loose items could drift away and into navigation channels. Apco operates the Smith Mountain Lake hydro-electric project.
News release: ROANOKE, Va., May 18, 2018 – Appalachian Power, operator of the Smith Mountain Project hydroelectric facility in southwest Virginia, is cautioning shoreline property owners and boaters because  of recent and continuing rainfall in the project's watershed.  Currently, Smith Mountain Lake has not reached its full pond level of 795 feet elevation. The project's lower reservoir, Leesville Lake, is also below its full level. However, flow levels above and below the project are high and scattered heavy rain remains in the forecast through today.
Shoreline property owners are urged by the company to be attentive to local and National Weather Service reports and to make sure that property around the lakes is secure. While the lakes rarely are affected by water levels above full pond, an increase of only inches could make walking on docks unsafe,  cause unsecure water craft to float away into navigation channels, and wash loose items from the shore. Lake residents, local boaters and visitors can view current lake levels and in-flow/discharge information anytime at http://www.aep.com/environment/conservation/hydro/ .  The project website is www.SmithMountainProject.com .
Smith Mountain Project is a 636-megawatt pumped storage hydroelectric facility on the Roanoke River that utilizes an upper reservoir (Smith Mountain Lake) and a lower reservoir (Leesville Lake).  Water stored in Smith Mountain Lake first passes through turbine-generators in the powerhouse to produce electricity and is discharged into Leesville Lake.  From there some water is released through the Leesville Dam or pumped back into Smith Mountain. The project is operated by Appalachian Power.