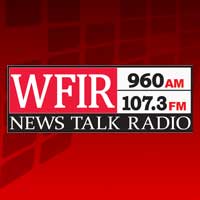 Roanoke County Schools will remain accredited as a school system, the result of an outside evaulation team's visit this week. News/Talk 960's Evan Jones has the story.
[audio:https://wfirnews.com/wp-content/uploads/2011/02/02-24-RoCo-Schools-Wrap1-WEB.mp3|titles=02-24 RoCo Schools Wrap1-WEB]
This isn't the state's school-by-school accrediation based on test results but a voluntary process that brings in educators from other states and other parts of Virginia who, among other things, observe schools and speak with hundreds of teachers, administrators, students and others. Superintendent Lorraine Lange says it helps district gain an outside perspective on what's working well — and what can be done better. Before leaving Wednesday, lead evaluator David Gullatt from Louisiana Tech University told administrators that pluses in Roanoke County include technology and communication. Gullatt says areas that need work include improving achievement for students with reading disabilities and those who don't speak English as their primary language.