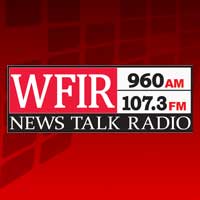 Governor McDonnell takes issue with suggestions that campaign funds made the difference in yesterday's Wisconsin recall election. And the Democrat considered most likely to run for governor next year has his own take on the outcome. WFIR's Evan Jones has the story.
[audio:http://wfirnews.com/wp-content/uploads/2012/06/06-06-Wisconsin-React-Wrap1-WEB.mp3|titles=06-06 Wisconsin React Wrap1-WEB]
Click here to see Governor McDonnell's appearance today on MSNBC. It begins about 7:35 into the video.