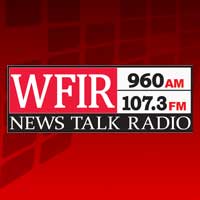 A new poll shows most Virginia Republicans prefer Newt Gingrich and Mitt Romney. Gingrich has a slight lead over Romney in the latest poll from Quinnipiac University.  30% of Virginia Republicans polled prefer Gingrich while 25% favor Romney for the nomination.  The other candidates are in single digits. The story from WFIR's Jim Kent.
[audio:http://wfirnews.com/wp-content/uploads/2011/12/12-21-poll-voicer-2a-WEB.mp3|titles=12-21 poll voicer 2a-WEB]Here is the full Quinnipiac Poll news release:
GINGRICH TOPS ROMNEY IN VIRGINIA GOP RACE,
QUINNIPIAC UNIVERSITY POLL FINDS;
ROMNEY RUNS BETTER AGAINST OBAMA
Former House Speaker Newt Gingrich jumps into a slight 30 – 25 percent lead over former Massachusetts Gov.  Mitt Romney among Virginia Republicans in the race for the GOP presidential nomination, according to a Quinnipiac University poll released today.  No other candidate tops 9 percent.
In a head-to-head matchup, Gingrich tops Romney by a larger 47 – 39 percent margin.
Romney, however, runs better against President Barack Obama, getting 44 percent among all voters to Obama's 42 percent, the independent Quinnipiac (KWIN-uh-pe-ack) University poll finds.   The president tops Gingrich 46 – 41 percent.
Romney would do a better job than Gingrich handling the economy, Republican voters say 35 – 26 percent, but Gingrich tops Romney on other key measures:
38 – 29 percent that he is a strong leader;
49 – 18 percent that he is better on foreign policy;
48 – 25 percent that he has the knowledge and experience to be president.
But Virginia voters see Romney – and Obama – in a more favorable light than Gingrich, who faces a crucial selling job to independents and moderate Democrats more partial to Romney.
"Speaker Newt Gingrich jumps into the lead among Virginia Republicans, but Gov. Mitt Romney's calling card is still that he seems to have a better chance of actually winning the White House if nominated," said Peter A. Brown, assistant director of the Quinnipiac University Polling Institute.  "As is the case across the country, Gingrich has come out of nowhere.  The last time Quinnipiac University surveyed Virginia Republicans, in October, Gingrich was getting just 7 percent.  As other candidates fade, Romney's 21 percent climbs to 25
Gingrich is viewed favorably by 29 percent of Virginia voters, unfavorably by 45 percent.  Among Republicans he is 62 – 14 percent favorable, but among independent voters he is 51 – 25 percent unfavorable.  By comparison, Romney has a 37 – 27 percent overall favorable rating, and is 59 – 15 percent favorable among Republicans and 41 – 28 percent favorable among independent voters.
President Obama has a divided 45 – 47 percent favorability rating, 46 – 46 percent among independent voters, the key voting bloc in close elections.
Voters disapprove 51 – 42 percent of the job he is doing as president and by 53 – 41 percent Virginia voters say he does not deserve a second term in the Oval Office.
Overall, voters say 46 – 41 percent that Romney would do a better job than the president handling the economy.  Gingrich gets 45 percent on the economy to Obama's 43 percent.
"In 2008 President Obama was the first Democrat to carry Virginia since 1964. To do it again in 2012, he'll need to improve his current standing among Virginians," said Brown.
U.S. Senate Race
The Virginia U.S. Senate race remains too close to call with Republican George Allen at 44 percent and Democrat Tim Kaine at 42 percent.
"Two popular former governors mean Virginia's U.S. Senate race could be a real cliff-hanger.  This is the fourth Quinnipiac University poll showing the 2012 race too close to call," said Brown.
From December 13 – 19, Quinnipiac University surveyed 1,135 registered voters with a margin of error of +/- 2.9 percentage points.  Live interviewers call land lines and cell phones.
The poll includes 489 Republicans with a margin of error is +/- 4.4 percent.
The Quinnipiac University Poll, directed by Douglas Schwartz, Ph.D., conducts public opinion surveys in Pennsylvania, New York, New Jersey, Connecticut, Florida, Ohio, Virginia and the nation as a public service and for research.