UPDATE 10:05 p.m., Tue. 8/19/14:
From Roanoke County Police:
On 08/16/2014 Roanoke County Police were called out to investigate an abandoned vehicle parked in a citizen's driveway in the eastern portion of Roanoke County. Upon investigating the abandoned vehicle information came forward that led us to believe that the persons in the vehicle Joshua Bolt & Tiffany Holland Bolt may be in danger. Shortly after sending out the press release this afternoon, Roanoke City Police were contacted in reference to two people on a riding lawn mower going up Bennington Street SE in Roanoke City. As Roanoke City Police officers arrived on-scene, the male subject identified as Joshua Bolt took off running. The female on the riding lawn mower was identified as Tiffany Holland Bolt and she did not run. Upon the arrival of a Roanoke County Police detective, property in Mrs. Bolt's possession was identified as being related to a burglary from 08/18/2014. Through further investigation, Mr. & Mrs. Bolt have been linked to a total of three burglaries in the eastern portion of Roanoke County. Based on this information, Roanoke City Police set up a perimeter and tracked Mr. Bolt with a K9, but Mr. Bolt was not able to be located. Mrs. Bolt was transported to the Roanoke County Jail where she is currently being held.
(Continue reading for pictures of Joshua Bolt, wanted for multiple charges)
Tiffany Holland Bolt, 26, of Roanoke is charged with:
2 Counts of Felony Breaking and Entering
3 Counts of Felony Grand Larceny
1 Count of Felony Larceny of a Firearm
1 Count of Felony Property Damage
2 Counts of Misdemeanor Property Damage
1 Count of Misdemeanor Trespassing
1 Count of Misdemeanor Auto Tampering
Joshua Bolt, 37 of Roanoke is currently wanted on numerous felony and misdemeanor offenses. Mr. Bolt is considered armed and dangerous. It is asked that if you know the whereabouts of Mr. Bolt, you call the Roanoke County Police at (540) 562-3265. If you see Mr. Bolt call 911 and do not approach as again he is considered armed and dangerous.
——————————————————–
UPDATE 4:08 p.m., Tue. 8/19/14:
Roanoke County Police say the couple was located shortly after the missing persons report was issued.
——————————————————–
ORIGINAL POST 3:35 p.m., Tue. 8/19/14:
From Roanoke County Police:
The Roanoke County Police are currently looking for Tiffany Holland Bolt and Joshua Bolt. They are a husband and wife, and both subjects were last seen on Saturday August 16, 2014. There are suspicious circumstances around their disappearance and we are seeking any information on their whereabouts. If you have recently seen them or have information on their current whereabouts contact the Roanoke County Police at (540) 562-3265. Below is their information: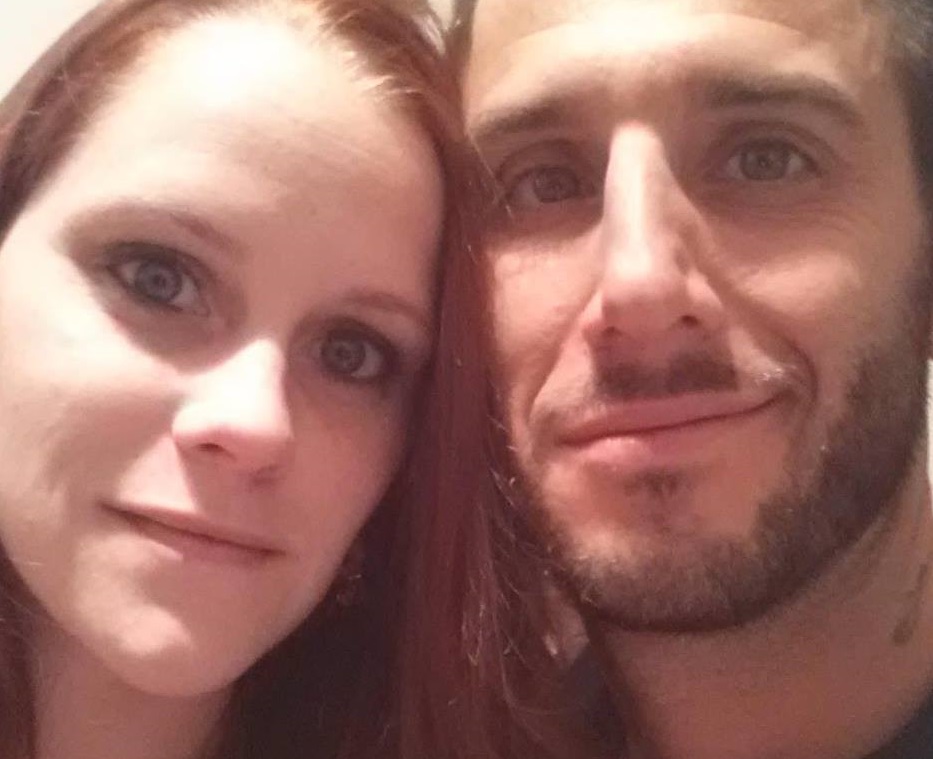 Tiffany Holland Bolt: White female, born in 1988,  4'11", 100lbs, blue eyes, blonde hair
Joshua Bolt: White male, born in 1977,  5'8″,  160lbs, hazel eyes, black hair