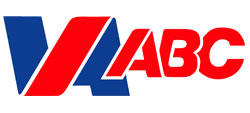 Virginia ABC Special Agents Seize and Destroy Moonshine Still in Franklin County; Illegal Operation Suspected of Selling to Underage Customers
RICHMOND – An investigation by Virginia Department of Alcoholic Beverage Control (ABC) special agents culminated yesterday in the discovery and destruction of a 50-gallon operational copper still in the Rocky Mount area of Franklin County.
Acting on a citizen's tip, and with the assistance of the Franklin County Sheriff's Office, ABC special agents conducted a "knock and talk" last evening at a residence on Davis Mill Road in Rocky Mount.
Sammy Lee Scott, 49, answered the door and gave verbal and written consent for agents to search his property. In addition to the 50-gallon still, agents seized 300 gallons of live mash, more than 40 gallons of untaxed liquor and numerous other pieces of distilling equipment and supplies.
ABC agents destroyed the still on site. The illegal operation, which had been under surveillance for approximately six months, is alleged to have been selling moonshine to underage customers.
Scott is expected to be charged with a Class 6 felony for manufacture of illegal alcohol. A Class 6 felony is punishable with one to five years in jail, or jail for up to one year and a fine of up to $2,500, either or both.
The case is pending further investigation and will be presented before a Franklin County grand jury in the near future.