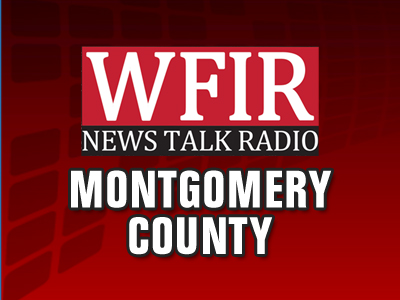 (Update 1/2 1:15PM) The 26 year old Pulaski man who had been on the run from police since Sunday has been caught. WDBJ-7 reports that Cody Drain was found near the 2200 block of Reed Creek Road in Barren Springs. He ran from deputies, who then caught him by the river. The search for Drain started in Montgomery County after he escaped deputy custody early Sunday morning. His escape involved three stolen vehicles, including a deputy's own patrol car. A Volvo believed stolen by Drain was found Monday morning in Rural Retreat in Wythe County
CHRISTIANBURG, Va. (AP) — Authorities in Virginia are searching for a man accused of stealing a sheriff's office vehicle after his arrest on suspicion of drunken driving.
A news release from the Montgomery County Sheriff's Office says 26-year-old Cody Ryan Drain partially removed his restraints, accessed the driver compartment of a sheriff's office vehicle and drove off early Sunday after a deputy took him to a magistrate's office in Christianburg.
The Roanoke Times reports that the deputy's vehicle was found abandoned, but Drain remained at large several hours later.
Authorities say Drain and a 22-year-old woman were arrested after a deputy tried to stop them in a car that had been reported stolen in Pulaski County.
___