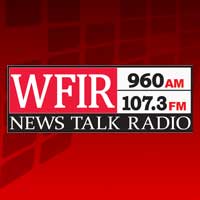 From Virginia State Police: At approximately 3 p.m. Sunday (May 18), a Pearisburg Police official initiated a traffic stop on a vehicle in the Town of Pearisburg. During the course of the traffic stop, the suspect driver exited his vehicle and pointed a firearm at the officer. The driver, Thomas N. Saunders, 47, of Ripplemead, Va., was subsequently shot.  Rescue was immediately called to the scene and Saunders was transported to a nearby hospital, where he died a short time later. Saunders' remains were transported to the Office of the Medical Examiner in Roanoke, Va., for examination and autopsy.
(Continue reading for the rest of the State Police news release.)
At the request of the Pearisburg Police Chief, the Virginia State Police Bureau of Criminal Investigation's Police Shooting Investigative Team out of the Wytheville Field Office responded to the scene to investigate the incident. The incident remains under investigation at this time.  Once the state police has completed its investigation, a report will be turned over to the Commonwealth's Attorney for review and final adjudication.