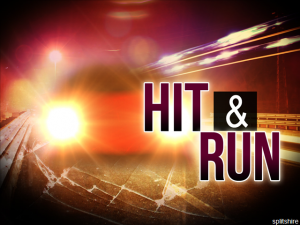 Roanoke Police have charged a city resident with striking three pedestrians with his vehicle – and officers believe he did knew the three and hit them intentionally. Police say it happened last night on the 1900 block of Memorial Avenue, where the three people were struck while on a sidewalk. Officials say officers located 35-year-old William Sprouse a short time later. Charges include felony hit and run and DUI.
From Roanoke City Police: On January 21, 2018 at 10:45 pm, Roanoke Police were dispatched to the 1900 block of Memorial Avenue SW to investigate a report of a hit and run involving pedestrians. Officers found three victims who had been struck by a vehicle. The victims identified as:
Christopher Eric Lafon, age 35, of Roanoke.
Antonio Christopher Napper, age 33, of Goodview.
Nathaniel Caleb Perry, age 31, of Roanoke.
All three were transported to Carilion Roanoke Memorial Hospital for treatment of their injuries. Witnesses told officers the victims were struck by a white vehicle while on the sidewalk between 1902 and 1908 Memorial Avenue. The vehicle left the scene headed south on Winborne Avenue SW.
A few moments later, dispatch received calls that a 2006 white Dodge Stratus had struck a parked vehicle in the 1700 block of Windsor Avenue SW. Officers located the driver, identified as William Thomas Sprouse, age 35, of Roanoke, at the intersection of Mount Vernon Road and Windsor. Sprouse was charged with driving under the influence, three counts of felony hit and run [for the pedestrians], and one count of misdemeanor hit and run [for striking the parked car]. He was taken to the hospital for evaluation and then taken to the Roanoke City Jail after his release from the hospital.
The investigation indicates Sprouse and three victims knew each other and had been together prior to the incident. The investigation is ongoing but preliminarily shows that the three were intentionally struck by the suspect.