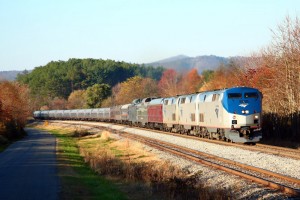 Passenger trains return to Roanoke next month — but for just one weekend. And this year, the annual rail excursions are paying special tribute to veterans. The excursions head to Abingdon and back on the 10th, and then on the 11th — Veteran's Day — they roll past Waynesboro to Shenandoah and back, with a special service honoring vets during the stopover. WFIR's Evan Jones has the story.
10-26 Vet Excursions Wrap1-WEB
Click here for more information on the passenger train excursions.