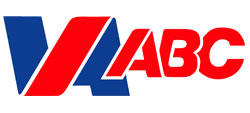 Virginia recently entered year two of permitting free liquor tasting events inside ABC stores. These events have proven to be quite popular around the state, but as News/Talk 960's Evan Jones reports, do not go in expecting an open bar.
[audio:https://wfirnews.com/wp-content/uploads/2011/08/08-04-Tastings-Wrap1-WEB.mp3|titles=08-04 Tastings Wrap1-WEB]
These tastings started in July of last year, permitted by a new state law. The ABC says in the first year, there were 2,850 tasting events in almost 200 stores. There are limits for each event: a two-hour limit, no more than three products, and no more than three samples of distilled spirits per person, each one no more than 1/2 ounce. That adds up to the equivalent of one shot. The limit for wine tasting is five ounces.
Click here for full ABC information on the tasting events, including schedules that include two events in the Roanoke-Blacksburg area Friday, August 5th.