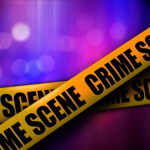 The Bedford County Sheriff's Office has identified the two people killed last night at a home a few miles south of Bedford. They are 59-year-old Elizabeth Wilson – and the man who alleged stabbed her to death, 51-year-old Timothy Howell. Investigators say Elizabeth Wilson was the mother-in-law of Howell's son, who fatally shot his dad in the ensuing struggle. Authorities say there was an active protective order against the older Howell to have no contact against anyone involved in last night's incident.
From the Bedford County Sheriff's Office: At 11:00 p.m. Sunday night Travis Howell called 911 and advised Timothy Howell, his father, had broken into his home. After entering the house, Howell went into the bedroom of Elizabeth Wilson, age 59, and killed her. Wilson is Travis Howell's mother-in-law. Travis, age 29, said he heard a noise and when he went to check he encountered Timothy, age 51, carrying a hand gun and two long guns. A struggle occurred between the two and Timothy was shot and killed in the struggle.
During the investigation of the crime scene, investigators learned Wilson was stabbed multiple times. Although there were others in the residence at the time, no one else was injured during this incident.
Due to previous incidents between the parties involved, there was an active protective order against Timothy Howell ordering him to have no contact with any of the parties.
The investigation of this incident is ongoing.