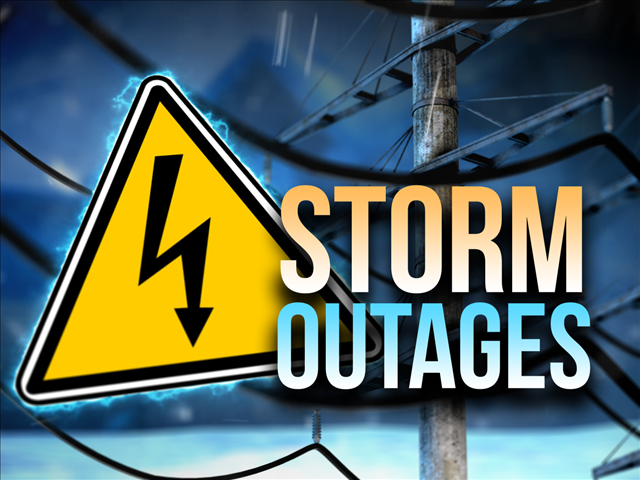 Appalachian Power Storm Response Update
Sunday, November 18, 2018 – 10 a.m.
Situation
Restoration efforts continue as Appalachian Power crews work to get electric service returned to all customers affected by Thursday's ice storm.
Good progress was made Saturday, but work still remains in counties that were hit hardest by the storm. More than 9,000 customers remain without power, while 46,000 of the 55,000 customers who initially lost power have had their service restored.
Most remaining customers will have their power restored today. Crews are moving from areas where power has been restored into the areas still without power to assist local crews. Efforts are now concentrated on the smaller outages that are often in difficult locations and where the most damage has been sustained. Most of the damage was to poles and wire, with crews repairing or replacing 120 broken poles and 1,300 spans of wire downed by the storm.
Outages
More than 9,000 customers are currently without power. About 5,400 of those customers are in Virginia. Areas of Virginia with large numbers of customers affected by the storms include:
| | |
| --- | --- |
| Counties | # of Customers Out |
| Floyd | 2,709 |
| Grayson | 768 |
| Patrick | 725 |
| Carroll | 540 |
In West Virginia, more than 4,000 customers are without power, with the largest concentration of customer outages in:
| | |
| --- | --- |
| Counties | # of Customers Out |
| Raleigh | 2,755 |
| Mercer | 1,042 |
| Summers | 343 |
Weather
Today's weather calls for clear skies and warmer temperatures, which should help restoration efforts.
Storm Response Efforts
A peak of 1,300 workers from West Virginia, Tennessee and Kentucky are assisting in the restoration efforts. Crews are now moving from areas where restoration is complete to assist local crews with damage assessment and service restoration.
Restoration Estimates
Appalachian Power expects to make more good progress in service restoration today, so many customers will see their power restored well before the estimated restoration completion times below.
Virginia
Today, Carroll and Grayson counties should have power restored by 6 p.m.
Floyd, Patrick and the Bent Mountain area of Roanoke County will have power restored by 10 p.m.
West Virginia
Today, Fayette, Mercer, Raleigh and Summers counties should have power restored by 10 p.m.
New restoration times may be available for the outages in a specific area. Check the outage map at www.AppalachianPower/outagemap for more info.
Safety Message
Customers should treat all downed lines as live power lines and stay away from them. Never touch downed power lines or sparking equipment. Keep children and pets away from fallen lines and anything the lines may touch.
More safety tips are posted at https://www.appalachianpower.com/outages/faq/OutageSafetyTips.aspx.
For More Information
Customers who do not have power may check for updated restoration times and other information by: