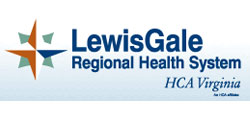 An accrediting group is placing LewisGale Regional Health System — and all four of its area hospitals — on its national list of top performers in key quality measures. More from WFIR's Evan Jones.
[audio:http://wfirnews.com/wp-content/uploads/2011/09/09-15-Hospitals-Wrap1-WEB.mp3|titles=09-15 Hospitals Wrap1-WEB]
The Joint Commission provides accreditation for more than three thousand hospitals across the country. In a first-ever report, it names 405 of them as "top performers" in areas that include treatment for heart failure, heart attack and pneumonia and for surgery.
None of Virginia's Level 1 Trauma Centers is on this list, including Roanoke Memorial Hospital. In a statement, Carilion CEO Nancy Agee says those hospitals that are on the list are typically smaller, providing less complex care. She says Carilion's overall compliance for 18 core measures is well above Joint Commission standards.
Click here to read the Joint Commission report.