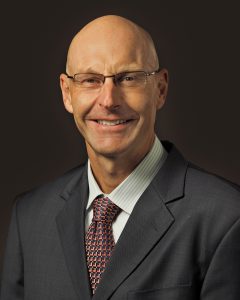 (HCA release) Salem, Va.-October 22, 2018 – LewisGale Regional Health System is pleased to announce the appointment of Lance Jones, MHA, FACHE, as CEO and market president, effective December 1, 2018.
Jones has over 18 years of healthcare experience, beginning his career in rehabilitation services, and serving as chief operating officer and chief executive officer for hospitals in New Mexico, South Carolina, Texas, and Tennessee. Jones joined HCA in 2013 as CEO of Coliseum Medical Centers in Georgia, a 310-bed health system. Under his leadership, Coliseum achieved numerous operational and service line advancements, including the launch of a Graduate Medical Education program, MFM telemedicine program, and certifications for its Stroke and Chest Pain Centers.
Most recently, Jones served as CEO of StoneSprings Hospital Center, in Northern Virginia, since January 2017. During this time, he was instrumental in the development and rapid growth of the Women's Epicenter, 1 of only 40 in the world. "Lance has a history of developing a strong culture," says Tim McManus, president of HCA's Capital Division. "These results can be seen through the marked improvement in both employee and physician satisfaction and engagement during his tenure at StoneSprings."
A native of New Zealand, Jones received a Bachelor of Science in Physiology and a Bachelor of Physical Therapy from the University of Otago before completing his Master of Healthcare Administration at the University of Alabama Birmingham.