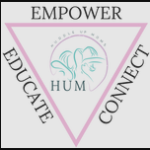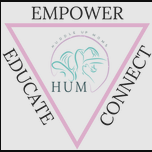 NACDD Funds Huddle Up Moms with $50,000 TO IMPROVE CARDIOVASCULAR HEALTH AND ADVANCE HEALTH EQUITY IN SUPPORT OF MILLION HEARTS® 2027
Huddle Up Moms is pleased to announce it has been selected as one of six organizations to receive Million Hearts® Health Equity Implementation project funding to implement evidence-based strategies to improve cardiovascular health and advance health equity. The funding will support the Moms Under Pressure program, which supports pregnant and postpartum women diagnosed with hypertensive disorders by:
Providing free self-measuring blood pressure monitoring (SBPM) systems 

Creating educational material to understand and prevent preeclampsia 

Offering care-coordination and navigation and 

Providing moms with the local resources they need to have a healthier pregnancy.
"This funding opportunity allows Huddle Up Moms to further our mission of empowering mothers through education, connection, and support," says Dr. Jaclyn Nunziato, Executive Director. "Poor maternal outcomes related to hypertensive disorders are preventable. The Moms Under Pressure program is a tool to combat these statistics here in the Roanoke Valley."
NACDD reviewed more than 100 applications from organizations who submitted proposals in response to the Million Hearts® Health Equity Implementation RFP. Each organization will receive up to $50,000 to effectively implement Million Hearts® strategies among priority populations to advance health equity between January – June 2023. Each grantee will focus on a Million Hearts® priority population and implementing appropriate strategies outlined in Million Hearts® 2027 Focusing on Health Equity to address their needs.