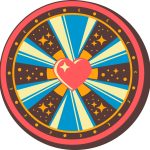 One of the co-founders of FloydFest has "parted ways" with the festival, according to Across-the-Way Productions. Kris Hodges helped co-found FloydFest (with Erika Johnson) in 2002. The festival was supposed to return on July 26th but was canceled after they were unable to get a final permit to work at their new property in Floyd County. We wish Kris well in his future endeavors, and thank him greatly for his contributions to FloydFest and its brand," says COO Sam Calhoun.
(Press release from ATW) FLOYD, VA — As of June 6, 2023, FloydFest Co-Founder Kris Hodges and Across-the-Way Productions & Blue Cow Arts have parted ways, after more than two decades of successful collaboration. Kris Hodges co-founded the award-winning FloydFest in 2002, serving as an integral member of the executive team during his tenure, including functioning as talent buyer and leading the art team.
"We wish Kris Hodges the absolute best for his future endeavors, and we thank him for his indelible contributions to FloydFest and its enduring brand," shared the Across-the-Way Productions team. FloydFest is set to return in 2024, now at its new home in Floyd County, FestivalPark, and led by  CEO John McBroom, COO Sam Calhoun and CFO & VP of Operations Jessica Taylor. Stay tuned
to FloydFest.com and the company's digital channels for more information on FloydFest 2024 and beyond.