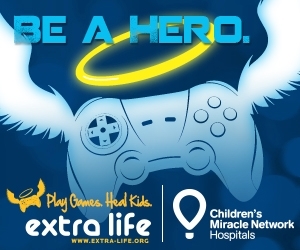 Local high school students will have fun while helping youngsters in a local hospital tomorrow. Students from Patrick Henry and William Fleming will participate in a 24-hour video marathon at the Holiday Inn Tanglewood.  The proceeds will benefit Carilion Clinic Children's Hospital. WFIR's Bob Clark has the story.
Donations will be accepted online and are tax-deductible.
Click here for the William Fleming student web site.
Click here for the Patrick Henry student web site.