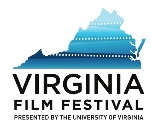 CHARLOTTESVILLE, Va. (AP) _ Organizers are seeking entries for the 2014 Virginia Film Festival. The festival will be held Nov. 6 through Nov. 9 in Charlottesville. Festival organizers on Wednesday invited Virginia filmmakers and those across the world to submit feature films, documentaries, shorts, animation and experimental works.
July 25 is the deadline to submit entries, with an extended deadline of Aug. 22 for an additional fee. There are no fees for submissions by Virginia residents and students. Fees for other submissions range from $10 to $50. Submission guidelines are posted on the festival's website at www.virginiafilmfestival.org/participate/call-for-entries/.
Organizers say in a news release that the festival has broken sales records in each of the past five years.