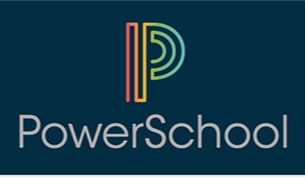 A California-based company will move into two floors of the former Norfolk Southern building in downtown Roanoke. Powerschool will add 96 jobs to the 85 local positions that already exist. Powerschool is a leading education technnology platform for K-12 education, and it established its Roanoke presence last year by purchasing local start-up Interactive Achievement.
(Continue reading for the full news release.)
ROANOKE – PowerSchool announced today that it will add 96 jobs to its 85 existing local positions and invest $1.8 million in new offices in the 110 Franklin building in Downtown Roanoke.  The company will occupy two floors (approx. 40,000 s.f.) in the former Norfolk Southern Building which was purchased by a group of local investors after Norfolk Southern moved operations to Norfolk and Atlanta in 2015.
PowerSchool, a leading education technology platform for K-12, is headquartered in Folsom, California and established its Roanoke presence in 2016 with the acquisition of successful local start-up Interactive Achievement. Roanoke competed against California, Pennsylvania, and Texas for the project.
"We are excited about staying and expanding our presence in Roanoke," stated Mark Oldemeyer, PowerSchool's Chief Financial Officer. "PowerSchool's mission is to improve the K-12 education experience with innovative software that helps drive student success. The Roanoke team is passionate about the work we do and expanding our footprint here will allow us to continue to provide best-in-class solutions to school districts around the world."
Mayor Sherman Lea, Sr. stated, "On behalf of the City of Roanoke, I want to express my appreciation to PowerSchool for its commitment to expanding the operations of a successful local technology startup company and also bringing activity back to a landmark downtown office building."
"Keeping PowerSchool in Roanoke and growing is important for our region and for Virginia," said Damon Williams, chairman of the Roanoke Economic Development Authority.  "It's a great win for everyone."
"These are exceptional new economy jobs," said Beth Doughty, executive director of the Roanoke Regional Partnership.  "The company's confidence in our region is further proof that we are competitive for technology jobs, talent, and investment."
"PowerSchool is just the beginning for activating 110 Franklin.  This technology company sets the tone for the kinds of businesses that will fill this property," said Blair Godsey, partner in 110 Franklin LLC.  Barry Ward of Cushman & Wakefield/Thalhimer represented PowerSchool.
PowerSchool is the No.1 leading education technology platform for K-12, serving more than 32 million students, 66 million parents, and 100 million users in over 70 countries around the world. The company provides the industry's first Unified Classroom experience with best-in-class, secure, and compliant online solutions, including registration and school choice, student information systems, learning management and classroom collaboration, assessment, analytics, and special education management. PowerSchool empowers teachers and drives student growth through innovative digital classroom capabilities and engages families through real-time communications across any device.
The City of Roanoke, Roanoke Economic Development Authority, Roanoke Regional Partnership, and Virginia Economic Development Partnership worked to secure the project for Virginia. Governor McAuliffe approved a $250,000 grant from the Commonwealth's Opportunity Fund to assist the City with the project. The company is eligible to receive state benefits from the Virginia Enterprise Zone Program, administered by the Virginia Department of Housing and Community Development. Funding and services to support the company's employee training activities will be provided through the Virginia Jobs Investment Program.  It also will receive a jobs-based grant from the Roanoke Economic Development Authority and City of Roanoke.
Construction will begin immediately and the company expects to be in its new offices in 2018 with plans to hire 96 new employees over the next three years.