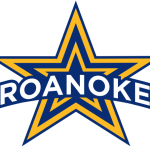 The Rail Yard Dawgs (31-19-5) struggled defensively for the third straight game, falling 7-5 to the Knoxville Ice Bears (32-21-3) on Friday night. Gehrett Sargis and CJ Stubbs each scored twice, while Jordan Xavier added a goal for the Dawgs.
Roanoke will return home tonight, April 8 at 7:05 p.m. EST against the Knoxville Ice Bears at Berglund Center.
Any win by the Dawgs tonight , not just a regulation win specifically, would guarantee the fourth seed for Roanoke. The adjusted scenarios are as follows: Roanoke can guarantee home-ice advantage for the first round of the postseason in the following scenarios: (1) win tonight; (2) gain a point for an overtime/shootout loss, while Evansville loses in any fashion at Birmingham.
An overtime/shootout loss by the Dawgs paired with an Evansville win would force a coin toss tiebreaker to decide the fourth and fifth seeds (the two teams will not meet in the regular season, so there is no head-to-head tiebreaker). A regulation loss by the Dawgs would lock them out of fourth place at the hands of Knoxville.