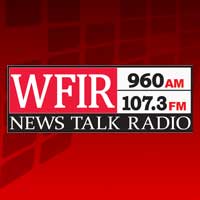 Census figures show that more Roanoke area people are using alternate ways to get to work — ways other than driving alone. And local advocates say those numbers may not tell the whole story. WFIR's Evan Jones has more.
[audio:http://wfirnews.com/wp-content/uploads/2011/12/12-05-Carpooling-Wrap1-WEB.mp3|titles=12-05 Carpooling Wrap1-WEB]
The census numbers show about one  person in six now carpools, bikes or walks to work, or telecommutes at home. That's welcome news at Ride Solutions, which advocates those alternative, but Program Director Jeremy Holmes says all the numbers may be understated because they they include only those people who use alternative transportation most of the time — and not the growing number who try them out once in a while.
Ride Solutions has a carpool match database.  It also provides information on other alternative transportation options in the Roanoke Valley.