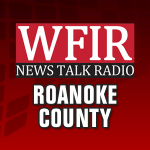 UPDATE: Roanoke County school officials decided today to back off on the decision announced earlier this week to relocate all Cave Spring High School students to Hidden Valley High next school year. That could still become the decision, but the school board and administrators have decided to put all five options they had previously been considering back on the table. Those options also include relocating to Tanglewood Mall for the year or staying at Cave Spring while working around the construction. Two public meetings remain scheduled for November 14 and 27.
Click here for the full Roanoke County Public Schools statement.
PREVIOUSLY: The Roanoke County School Board has set up two opportunities to hear from the public on upcoming major renovations to Cave Spring High School.  The first is next Tuesday at 5:00 pm at the school, and there is second November 27 at Hidden Valley High School. Earlier this week, the board announced plans to  move Cave Spring grades 10 through 12 to Hidden Valley in the next school year and place 9th grade students at Cave Spring Middle. A decision is expected in December.
From Roanoke County Public Schools: The Roanoke County School Board continues to explore and analyze options for the safe location of students during the upcoming Cave Spring High School renovation project.  The board is examining all options that were presented in the Roanoke County Construction Committee meeting this week as well as ideas that may come forward from the community.  The school board will gather input from the community at two meetings:
November 14, 2017 School Board meeting at Cave Spring High School (5:00 p.m.)
November 27, 2017 community meeting at Hidden Valley High School (6:30 p.m.)
The public is invited to attend the public meetings to share suggestions about the construction project. "We are looking to identify the best option for the safe location of students and staff during this project," said Roanoke County Public Schools Superintendent Dr. Greg Killough. The school board anticipates making a decision about the Cave Spring High School project in December.