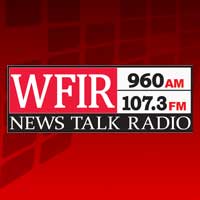 This could turn into another challenging — and perhaps unpleasant — year for municipal government and school system budget planners who worry what a second economic downturn might bring. WFIR's Evan Jones has the story.
[audio:http://wfirnews.com/wp-content/uploads/2011/10/10-07-Budgets-Wrap1-WEB.mp3|titles=10-07 Budgets Wrap1-WEB]
Roanoke City finance officials delivered unwelcome news yesterday to city council. Overall real estate assessments will probably decrease next year, and that could mean more than$3 million in lost tax revenue. And in Roanoke County, School Superintendent Lorraine Lange says the summer stock market slide is a cause for worry if it foreshadows another downturn. Both Roanoke City and County schools already face one challenge: about $4 million dollars each in federal stimulus money this year won't be around next year. It's still very early in the budget process, but planners already know they must at least prepare for unpleasant contingencies while hoping they won't be necessary.