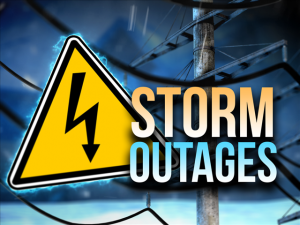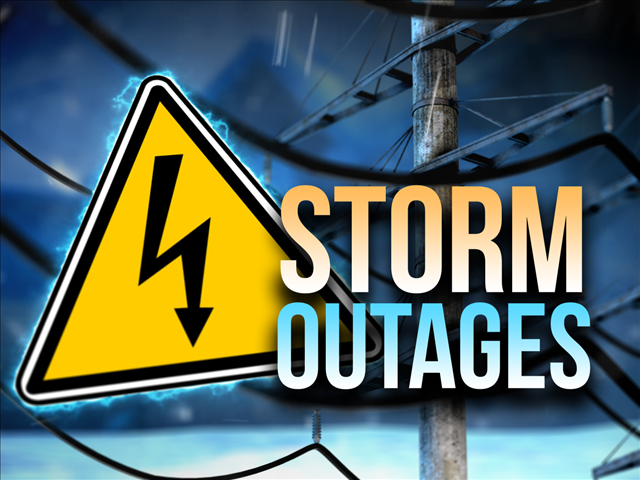 From Appalachian Power Friday morning: On Thursday, the remnants of Tropical Storm Michael left more than 25,000 Appalachian Power customers without power in southwest and southside Virginia. Flash flooding and high wind gusts of up to 50 MPH in some locations made damage assessment difficult, as well as hazardous in some parts. Areas where most customers are without power include: Bedford, Carroll, Franklin, Henry, Patrick, Pittsylvania and Roanoke counties. The damage is most severe in Henry and Patrick counties where transmission and distribution stations, which affect a large number of customers, were impacted by the storm. With weather improving today and additional workers heading to the affected areas, both assessment and restoration efforts are expected to proceed well.
Appalachian Power hydro operations crews continue to monitor and manage the high water flows affecting plants and dams on the New and Roanoke rivers. Claytor and Smith Mountain reservoirs are slightly above full pond levels.
More than 25,000 customers are currently without power in Virginia. Areas in the state with large numbers of customers affected by the storms include: 
| | |
| --- | --- |
| Counties | # of Customers Out |
| Henry | 6,624 |
| Patrick | 4,679 |
| Franklin | 2,836 |
| Bedford | 2,504 |
| Carroll | 2,367 |
| Pittsylvania | 1,076 |
| Roanoke | 1,019 |
More than 500 workers are expected to take part in restoration efforts. Appalachian Power has moved company and contract line workers from West Virginia and Tennessee to assist local crews with damage assessment and service restoration. The company has also secured some additional help from Kentucky Power and AEP Ohio.
In the Henry and Patrick counties, restoration should be complete by 10 p.m. Sunday.
In Bedford, Franklin, Lynchburg (city) and Roanoke counties, restoration should be complete by noon Sunday.
In Carroll and Montgomery counties, restoration should be complete by 10 p.m. Saturday.
The rest of the affected areas should see power service returned by early Saturday.
A vast majority of customers will see their power restored well before these estimated times. As outages are cleared, crews will move into more heavily damaged areas to assist in restoration.