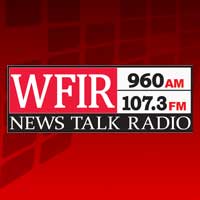 The town of Boones Mill is renovating an old manufacturing complex into a new industrial park, using town employees to do most of the work and starting at the top. More from WFIR's Evan Jones.
[audio:http://wfirnews.com/wp-content/uploads/2011/09/09-21-BoonesMill-Wrap1-WEB.mp3|titles=09-21 BoonesMill Wrap1-WEB]
It's the former North American Housing plant, eight buildings in all on 62 acres. Boones Mill now owns it all. Town Manager Lynn Frith says the buildings need plenty of renovations in order to attract future employers. The small town is paying for such a big job by using town workers much of the job, and in Boones Mill, that often means the Town Manager. Frith is a master plumber and master electrician.