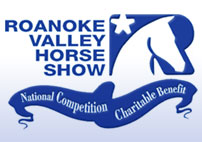 Competition begins today at the Salem Civic Center in the 42nd annual Roanoke Valley Horse Show. This year, the horse show will be honored by the US Equestrian Federation as a heritage competition event, the highest designation established by the national group. Organizers expect over 500 horses and 20,000 spectators  through Saturday. WFIR's Jay Kin has the story.
06-17 RV Horse Show Wrap 1-WEB
Click here for full horse show information.