Web Staff

A school bus accident north of Fincastle this morning sent 13 students to the hospital with undetermined–but apparently minor–injuries. It happened about 8:20 a.m. on Zion Hill Road. A nearby resident who happened upon the accident says the students got out on their own and cared for each other until help arrived. WFIR's Evan Jones has the story.
[audio:http://wfirnews.com/wp-content/uploads/2012/05/05-23-School-Bus-Wrap_WEB.mp3|titles=05-23 School Bus Wrap_WEB]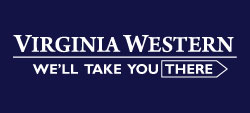 Virginia Western Motorsports students will spend the first few weeks of their summer break making final touches to their off road vehicle for a national competition. WFIR's Starr Anderson has more on what the team hopes to achieve with its hard work.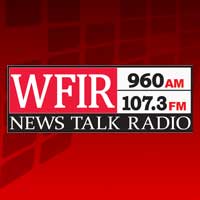 Heavy rains should help raise the water levels at Smith Mountain Lake. They may have been lower than normal to begin with, but a faulty downstream water gauge also led Appalachian Power to release too much water for a while. WFIR's Starr Anderson has more.
[audio:http://wfirnews.com/wp-content/uploads/2012/05/5-15-SML-WRAP-1-WEB.mp3|titles=5-15 SML WRAP 1-WEB]
The hunt is over for a man accused of shooting a woman in Roanoke early Sunday morning. Police say Joseph Via, 38, turned himself into Roanoke Police Warrant Service Unit Officers around 3:00 Tuesday afternoon. Continue reading →
Organizers of a community rabies clinic in Roanoke this coming weekend are urging people to register now if they want to bring their cat or dog for vaccination. Robert Parker with the Virginia Health Department says the clinic is Saturday, May 12 from 9:00 a.m. to noon at Roanoke's Washington Park. Parker says the shots are $5 and they have 300 doses available. They're also asking interested dog and cat owners to pre-register on-line by Wednesday.
Rabies information from the Virginia Department of Health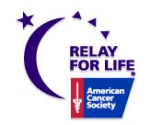 It's a campout for a good cause. Roanoke College is holding its 11th annual Relay for Life beginning Friday evening. WFIR intern reporter Christine Sullivan has details:
[audio:http://wfirnews.com/wp-content/uploads/2012/04/Relay-Wrap-2-WEB.mp3|titles=Relay Wrap 2-WEB]
Police in this region are on the alert for a missing eight-year-old girl believed kidnapped yesterday by her father in Mercer County, West Virginia.  She is Porshia Atwell. Police believe her father, Tracey Lee Atwell, may have killed his wife, tied up his parents and taken their SUV.  Police say the stolen vehicle is a 1999 white Jeep Cherokee Laredo with West Virginia plates 6C3202.
Virginia State Police have been informed Tracey Atwell may have ties to the Vinton and Bedford areas, but Sgt. Robert Carpentieri says West Virginia State Police have not specifically indicated what those ties may be.

COVINGTON, Va. (AP) _ Firefighters continue to battle five large and numerous smaller wildfires that have burned more than 20,000 acres in Virginia. The U.S. Forest Service says more than 360 firefighters from 23 states have helped battle the blazes.