Web Staff

UPDATE 6:29 p.m. 12/12/2012: VDOT reports that the tractor trailer accident is now clear.
UPDATE 4:44 p.m. 12/12/2012: Virginia State Police say the driver of the log truck swerved on Route 460 West shortly before 3:00 Wednesday afternoon, overcorrected, lost control, the truck overturned in the median. The logs spilled onto both eastbound lanes. Police say Donald Ray Mann swerved in an attempt to avoid hitting other vehicles stopped for a school bus unloading children. Mann is from Campbell County and was not injured. He is charged with failure to maintain control of his vehicle.
UPDATE: Roanoke County Police say they found a Farmville man on Fort Lewis Mountain three days after he went missing. A car belonging to 70 year old William Hairston Senior was found near Glenvar Friday afternoon. His family had said he suffers from memory problems. A Roanoke County officer found Hairston in a wooded area shortly after 5:00 p.m. Friday. He was taken to the hospital to be checked out. There's no word on his condition.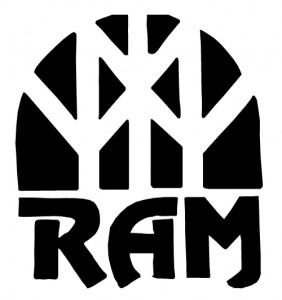 Roanoke Area Ministries — better known as RAM House — is celebrating its 25th anniversary. It all started in December 1987 when RAM opened its doors to feed 23 people, and last year, the number of meals being served grew to about 44,000. RAM House now provides employment and financial assistance programs at its shelter. WFIR's Starr Anderson has the story.

Nearly nine in ten senior drivers have a car that doesn't fit their aging needs. AAA Mid-Atlantic recommends six-way adjustable power seats for hip or leg pain, keyless entry and ignition for arthritic hands. For drivers with vision problems, auto-dimming mirrors and large audio and climate controls and displays with contrasting text. WFIR's Starr Anderson has the story.

The Bedford County School Board will hold two public hearings tonight on proposals to redistrict students in the next school year. One is designed to ease overcrowding in some county schools and could impact the Bedford area. The other could move some sixth grade students, including those in the Montvale and Thaxton areas. The hearings start tonight at 6:00 at the Bedford Science and Technology Center in Bedford.
Click here to read the elementary school redistricting plan
Click here to read the Liberty Zone  grade level reconfiguration plan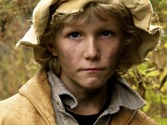 A student filmmaker from the New River Valley is seeking cast members for a movie he plans to shoot early next year. Matthew Pickett's film is titled "Restitution," about a young man coming of age in the Appalachian Mountains in the 1890s. Pickett is casting a number of parts for the film.  The auditions are Friday from 7:00 to 9:00 p.m. and Saturday afternoon from 1:00 to 4:00 p.m. at the Blacksburg Community Center.

Santa Claus returns to Fantasyland at the History Museum of Western Virginia Friday, November 23.  Fantasyland attracted more than 4,000 visitors last year. There will be more than 50 performances this Christmas season at the museum's temporary location at 128 East Campbell Avenue.   There is less room for performances this year, so reservations are suggested.

A toddler missing from Halifax county has been found safe in the Washington, D.C. area. Police canceled the Amber Alert issued late last night for 18-month-old Alexis Rose Carwile. Police arrested the child's mother, Jennifer Carwile, around 6:30 this morning in Prince George's County, Maryland. The child is in protective custody there. Police arrested a man believed to be the child's father earlier this morning in suburban Richmond. A court reportedly had ordered Alexis's parents to surrender custody of her to child protective services. The parents reportedly took the child from the home of a relative before before authorities could retrive her.
Roanoke County Police have identified the woman driver killed this morning  when her car ran into a school bus near Hunting Hills Golf Club. Police say 39-year-old Donna Jean Divers of Wirtz  lost control, and her car then crossed the road, sliding sideways into the Roanoke County school bus. Divers died in the crash. A passenger,  42-year-old Christopher Duane Garrett of Wirtz, is hospitalized with injures police call serious. There were five people aboard the bus: a drive, three students and an aide. None required hospital treatment.
(Continue reading for a larger photo and the full Roanoke County Police news release.)

An exhausting U.S. Senate race that led the nation in spending by murky outside, independent groups and has tested voters' patience for a year is over. Democrat Tim Kaine came out with a slight edge over Republican George Allen. 52 to 48 percent. WFIR's Velvet Hall has more…