Sports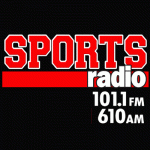 The NASCAR chase is in full swing, and the next stop is  the half-mile track at Bristol Motor Speedway.  The president of Richmond Raceway has a prediction — along with that of his children, as Gene Marrano reports: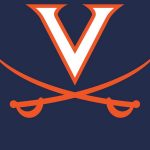 NEWS RELEASE: The Virginia Cavaliers have a new season-opener the ACC announced on Saturday.  Following the postponement of the Virginia Tech game set for September 19 because of COVID-19 issues within the Hokies football program, the ACC has made changes to the schedule.p
UVA will now host Duke on September 26th.  The game was originally scheduled for November 14.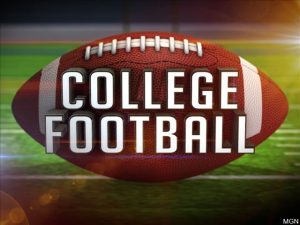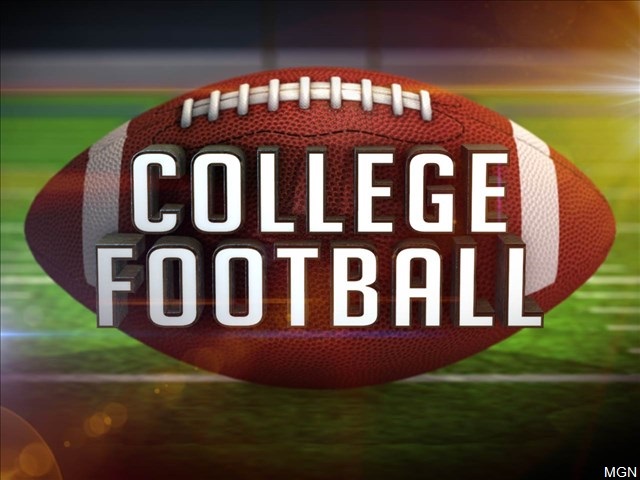 The pandemic disrupted college sports again Saturday, with Virginia and Virginia Tech postponing their Sept. 19 football opener because of COVID-19 issues at Virginia Tech.
The schools said this was a mutual agreement. No makeup date was announced for the game that had been set for Virginia Tech's Lane Stadium. Virginia Tech also will not hold football practice for four days.
The postponement is the second for the Hokies since the Atlantic Coast Conference released a revised schedule. Their original opening game, slated for Sept. 12 against North Carolina State, was pushed back two weeks after a COVID-19 outbreak at N.C. State.
Virginia, suddenly faced with not opening its season until Oct. 3 at No. 1 Clemson, announced it has moved its home game against Duke to Sept. 26. The game was originally scheduled for Nov. 14.
On its web page, Virginia Tech reported Friday it has had 219 positive tests for the coronavirus in the previous seven days, putting its total infections at 633 since testing began Aug. 3. The numbers have risen steadily since students returned Aug. 24.
The school has not been releasing athlete-specific results.
Virginia released its latest numbers for athletes and athletic staff on Saturday, saying it has had five positive tests since the last update on Sept. 4. The school said four of the five positives were from students who recently returned to campus and that the football program has not had any positive results since the first report on July 24.
"The safety as well as the physical and mental well-being of these young men and women entrusted to our care by their families remains our top priority," Hokies athletic director Whit Babcock said in a statement.
"I know the virus has always been here, but the virus in full force finally got to southwest Virginia, and the timing is pretty poor for football," Babcock said later on a Zoom call, noting that schools have closed locally for a few weeks.
He added: "We could have played last week and N.C. State could not and then this week it's reversed roles."
He declined to say how many football players were included in the positive tests, citing the school's interpretation of privacy laws, but added it was a "significant number where your chief medical officer says it was not safe to play."
On Twitter, some of Virginia's coaches praised their players.
"It is really this simple… you either are committed to your team or you are not," offensive line coach Garett Tujague tweeted. "There are those that can sacrifice for each other and then there are those that CAN NOT. The greatest thing is… You get to make that choice."
Running backs coach Mark Atuaia noted the "grave sacrifices" by his players.
"My heart goes out to them because no one is giving merit to the disciple my young brothers have displayed since the pandemic hit," he wrote. "My UVA young brothers are AMAZING!!!"
Conferences proceeding with a fall football season are requiring their schools to test athletes three times per week, and the ACC altered its schedule, pushing back its start date a week and its championship game, in anticipation of teams being unable to play because of the pandemic.
Since the Hokies' original opener was postponed on Aug. 26 because of outbreaks upending the Wolfpack's preparation, there have been more than a dozen FBS games postponed because of issues with COVID-19. Three Big 12 teams scheduled to open this weekend, including No. 15 Oklahoma State, had their games postponed.
On Saturday, Auburn coach Gus Malzahn said he had unidentified five starters out of practice this week because of COVID-19-related issues. A total of 10 players are sidelined from practice. No. 11 Auburn opens Sept. 26 against Kentucky.
A day earlier, Memphis announced it had multiple positive tests within the football program and a "significant number of individuals" who had to be quarantined because of contact tracing. As of now, the Tigers' game against Houston on Friday is on.
The Centers for Disease Control and Prevention says any person who spends at least 15 minutes within 6 feet of a person who is infected with COVID-19 is deemed a high-risk contact and requires a 14-day quarantine. High-risk contacts can also involve touching or being sneezed on or coughed upon by an infected person.
The NCAA adopted those standards in its return-to-play guidelines.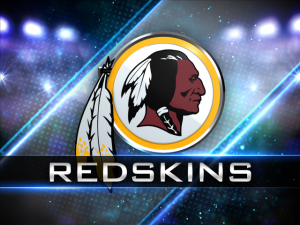 The Washington Redskins released a statement today saying they will begin a review of the team's name. The Redskins have long resisted calls to change that name, but owner Dan Snyder says this move follows "recent events around our country and feedback from our community". Critics say the team's name is a slur against Native Americans.
WASHINGTON STATEMENT: "In light of recent events around our country and feedback from our community, the Washington Redskins are announcing the team will undergo a thorough review of the team's name. This review formalizes the initial discussions the team has been having with the league in recent weeks.
Dan Snyder, Owner of the Washington Redskins, stated, "This process allows the team to take into account not only the proud tradition and history of the franchise but also input from our alumni, the organization, sponsors, the National Football League and the local community it is proud to represent on and off the field."
Ron Rivera, Head Coach of the Washington Redskins remarked, "This issue is of personal importance to me and I look forward to working closely with Dan Snyder to make sure we continue the mission of honoring and supporting Native Americans and our Military."
We believe this review can and will be conducted with the best interest of all in mind."
—
WASHINGTON (AP) — The Washington Redskins began a "thorough review" of their nickname Friday, a significant step toward moving on from what experts and advocates call a "dictionary-defined racial slur."
Even though owner Dan Snyder had shown no willingness to change the name since buying the team in 1999, the recent national conversation on race has renewed opposition to the name and prompted sponsors to speak up. With support from the NFL, it may finally lead to a new moniker for the long-struggling storied franchise with long-ago Super Bowl success.
"In the last few weeks, we have had ongoing discussions with Dan, and we are supportive of this important step," Commissioner Roger Goodell said.
In a statement, the team said recent events around the U.S. and feedback from the community prompted the formal review.
"This process allows the team to take into account not only the proud tradition and history of the franchise but also input from our alumni, the organization, sponsors, the National Football League and the local community it is proud to represent on and off the field," Snyder said.
Asked last month about the name, a spokesman said the team had no comment. But this week marked a possible sea change on the issue with investors writing to FedEx, PepsiCo and other sponsors hoping they woould influence change.
FedEx was the first to act publicly. The title sponsor of the team's stadium in Landover Maryland, FedEx said Thursday, "We have communicated to the team in Washington our request that they change the team name." FedEx paid $205 million in 1999 for the naming rights to the stadium.
On Thursday night, Nike appeared to remove all Redskins gear from its online store. Nike did not respond to multiple messages seeking comment. PepsiCo did not immediately respond to an email Friday seeking comment.
Coach Ron Rivera, who said in a recent radio interview now is not the time to discuss the name, called it "an issue of personal importance." Rivera, who is of Mexican and Puerto Rican descent and is the only Hispanic head coach currently in the NFL, added he'd work closely with Snyder during the process.
Washington mayor Muriel Bowser said recently the name was an "obstacle" to the team building a stadium in the District. The current lease at FedEx Field expires in 2027, and the old RFK Stadium site in Washington is one of several options for the team's new headquarters, along with locations in Maryland and Virginia.
The team in late June removed racist founder George Preston Marshall from its Ring of Fame. A monument of Marshall was also removed from the RFK Stadium site.
Marshall's granddaughter supported those moves and recently told The Associated Press she's fine with the team changing its name.
"I think if anybody's offended that they should change the name," Wright said. "I've always felt that way."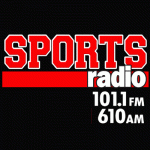 Anyone who knows JJ Redick's history as a basketball star at Cave Spring High School in Roanoke County, as a standout at Duke and then as a long-range shooting NBA veteran won't be surprised by what he told ESPN as the New Orleans Pelicans prepare for the NBA season re-start:
NEWS RELEASE: RANCHO SANTA FE, Calif. (May 26, 2020) – World TeamTennis announced it has committed to play the entirety of its 45th season at The Greenbrier "America's Resort" in White Sulphur Springs, West Virginia. This will be the first major professional tennis league to resume operations since the worldwide outbreak of COVID-19.
All told, the 2020 World TeamTennis season will showcase a 63-match regular season over 19 consecutive days from July 12-30, with the WTT Playoffs to follow on Aug. 1 (WTT Semifinals) and Aug. 2 (WTT Final). The top four teams from WTT's regular season standings will advance to the WTT Playoffs. CBS will air a regular season match on July 19 and the WTT Final on August 2. CBS Sports Network will carry 13 regular season matches and both semifinals on August 1.
World TeamTennis' schedule will include at least three matches per day at The Greenbrier's 2,500-seat outdoor stadium, with an indoor court to be installed as a backup option, for WTT's nine franchises – the expansion Chicago Smash, New York Empire, Orange County (Calif.) Breakers, Orlando Storm, Philadelphia Freedoms, San Diego Aviators, 2018 and 2019 WTT champion Springfield (Mo.) Lasers, Vegas Rollers and Washington (D.C.) Kastles. The matches are scheduled to begin anywhere from 10 a.m.-7 p.m. ET (subject to changes in broadcast schedules).
In accordance with state health guidelines, WTT will allow up to 500 fans (20% capacity) to attend its outdoor matches. Ticket pricing and access points will be announced at a later date.
Participating players in the 2020 WTT season include 2020 Australian Open champion and World No. 4 Sofia Kenin (Philadelphia Freedoms), 2017 U.S. Open champ and 2018 French Open finalist Sloane Stephens (Chicago Smash), Grigor Dimitrov (Orange County Breakers), the Vegas Rollers' Sam Querrey and Bob and Mike Bryan, the winningest and most accomplished doubles team in tennis history, Tennys Sandgren (Orlando Storm) and doubles specialists Rajeev Ram (Chicago), Jean-Julien Rojer (Springfield Lasers) and Neal Skupski (New York Empire), the 2019 WTT Male Most Valuable Player.
The 2020 World TeamTennis season will be powered by Universal Tennis Rating (UTR), the world's most accurate tennis rating system. All WTT matches will count towards players' UTR rating, and MyUTR.com technology will be used to set daily matchups by WTT team coaches and be integrated in WTT's media broadcasts throughout the three-week competition.
All of WTT's 2020 regular season and playoff matches will be televised or live-streamed on media partners CBS, CBS Sports Network, Tennis Channel, ESPN+ and/or WTT.com, the league's official website. World TeamTennis' complete regular season schedule and its daily broadcast schedule will be announced on WTT.com at a later date.
"All of us at World TeamTennis are extremely grateful to be able to play the 45th World TeamTennis season and present professional tennis to our sports-starved and tennis-starved audiences through our media partners at CBS Sports, ESPN and Tennis Channel," WTT CEO Carlos Silva said. "The overwhelming feedback from our players is that they want to play WTT and are comfortable in doing so in a safe environment, which is our number one priority. West Virginia has among the nation's fewest cases of COVID-19 and I'm grateful to The Greenbrier, the city of White Sulphur Springs, and Dr. Jill Justice for being so welcoming and allowing World TeamTennis to play on in 2020."
"We're thrilled to welcome World TeamTennis to West Virginia and The Greenbrier," said Dr. Jill Justice, President, The Greenbrier. "America's Resort has a rich history with professional tennis, and we're excited to write another chapter and add to the storied history of World TeamTennis."
World TeamTennis will follow the direction of local and state government officials in West Virginia while adhering to all health and safety protocols set forth by the Center for Disease Control (CDC), and take every precaution to ensure the safety of its players, coaches and essential staff in executing the operation of its matches. WTT will engage with its teams and league and venue personnel in conducting all necessary testing and screening for COVID-19, as well as outfitting all parties with the personal protective equipment (PPE) necessary to conduct its 2020 season matches while preserving the health and safety of everyone at The Greenbrier over the three-week season.
In 2020, WTT is increasing its prize money to a record $5 million and an added $1,000,000 awarded in WTT Playoffs compensation, including a $500,000 bonus to the team hoisting the King Trophy on Aug. 2.
WTT introduced professional team tennis in 1974, with Billie Jean King serving as its co-founder. WTT is one of five active U.S. pro sports leagues which has been in operation for over 40 years, along with the NFL, NBA, NHL and MLB. For more information on World TeamTennis, please visit WTT.com.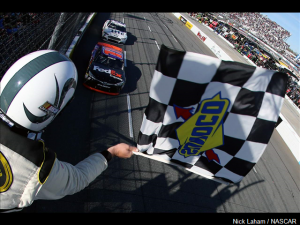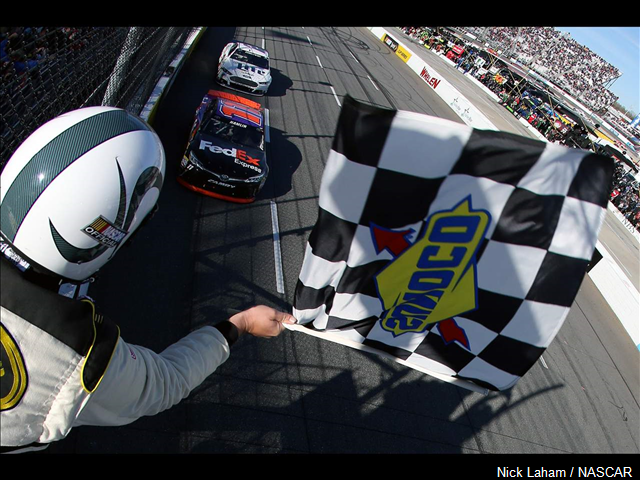 May 9th was supposed to be a big day — and night — at Martinsville Speedway: the first-ever Cup Series race there under the lights. But it will now have to wait. The "Blue Emu-Maximum Pain Relief 500" is now postponed; the speedway says it will be rescheduled for a later date.
NEWS RELEASE: MARTINSVILLE, Va. (April 17, 2020) – As of a result of the ongoing coronavirus crisis, the Blue-Emu Maximum Pain Relief 500 race weekend (May 8-9) at Martinsville Speedway has been postponed and will be rescheduled for a later date.
Martinsville Speedway will continue to work closely with NASCAR officials on a rescheduled race date, while maintaining contact with local and federal health officials for the latest information on the ongoing (COVID-19) coronavirus pandemic.
"We want to thank all of our dedicated fans who were set to join us during our May race weekend and our first NASCAR Cup Series race under the lights," said Martinsville Speedway President Clay Campbell. "The well-being and safety of our patrons, NASCAR stakeholders, employees and our community continues to be our number one priority. We appreciate your patience and understanding during these challenging times and we look forward to having everyone back in the near future to help us make history once again at Martinsville Speedway."
For the latest news, including information for fans who had previously purchased tickets, please visit www.martinsvillespeedway.com.
The PGA Tour tournament at the Greenbrier Resort has come to an end after a 10-year run. Greenbrier officials say attendance and interest were not the same once the tournament was moved from July to September.  The PGA Tour and resort agreed to cancel not only this year's tournament, but all future ones as well. They had been scheduled through 2026.
NEWS RELEASE: WHITE SULPHUR SPRINGS, W.Va. – (April 16, 2020): The Greenbrier resort announced today that due to the COVID-19 worldwide pandemic, it and the PGA TOUR have made a decision to not conduct The 2020 A Military Tribute at The Greenbrier, scheduled for September 7-13, 2020. This decision was made collaboratively between the two organizations. It is quite possible that, due to the virus, those dates will be used for another PGA TOUR event. Those details will be announced by the PGA TOUR.
Additionally, The Greenbrier and the PGA TOUR have elected to cancel A Military Tribute at The Greenbrier for the remaining years of the contract, which was previously planned to run through 2026. The tournament moving to the fall has not served The Greenbrier as well as the event did in prior years when it was hosted over the July 4th week. With kids being back in school, the attractiveness for sponsors and the attendance for the fans dropped significantly.
"We are happy to reach a resolution with the PGA TOUR that is mutually beneficial to both parties in this time of crisis," said Dr. Jill Justice, President of The Greenbrier.
As people from all over the world know, A Military Tribute at The Greenbrier showcased the best of West Virginia. During its early years, the predecessor event, The Greenbrier Classic, was voted "Best in Class" and voted "Best Special Event" by the players. Most of all, the tournament gave all West Virginians an opportunity to show West Virginia's greatness on the world stage.
"We owe a supreme debt of gratitude to Governor Jim Justice and his Greenbrier resort for a highly successful 10 years of partnership with the PGA TOUR," said Andy Pazder, Executive Vice President and Chief of Operations for the PGA TOUR. "Governor Justice's vision and leadership helped shine a light on the men and women that serve our country through the military and first responder programs he implemented through the tournament, and The Greenbrier resort was an incredibly unique and world-class venue that our players will always remember and cherish."
The tournament also brought some of the top musical performers in the world to the Greenbrier Valley as part of The Greenbrier Classic Concert Series. Some of those entertainers included Brad Paisley, Carrie Underwood, Reba McEntire, The Black Eyed Peas, Tim McGraw, Keith Urban, Bon Jovi, Aerosmith, Kenny Chesney, Jimmy Buffett, Lionel Richie, Maroon 5, Blake Shelton, Miranda Lambert and many others.
"From the best players in golf, to the biggest musical acts in the world, the tournament gave West Virginians an opportunity to experience these great events at home. Golf fans from all over the world were able to see the best of our state. It was a real positive for showing West Virginia in one of its brightest lights. Our people were able to take pride in the tournament, and it belonged to every West Virginian," said Dr. Justice.
The Greenbrier's rich golf history dates back more than a century and has included some of the biggest names and events in the sport. Those who have played the world-class courses at America's Resort include Sam Snead, Ben Hogan, Gary Player, Arnold Palmer, Jack Nicklaus, Lee Trevino, Nick Faldo, Tom Watson, Phil Mickelson, Bubba Watson, Tiger Woods and many more. The Greenbrier has hosted both the Ryder Cup (1979) and Solheim Cup (1994), as well as a PGA TOUR Champions event, The Greenbrier American Express Championship.
The nearly 2,000 Ladies and Gentlemen of The Greenbrier want to thank the great people of West Virginia, the PGA TOUR, the U.S. Military relief organizations, The First Responders Children's Foundation, the amazing sponsors, the wonderful professional players, the dedicated volunteers, and all that helped make the last 10 years of this event a world-class success.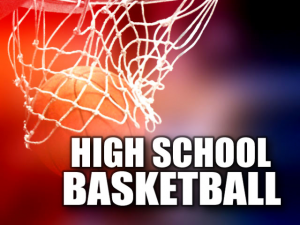 UPDATE: The VHSL has canceled its high school basketball finals in Richmond – naming the Lord Botetourt girls team and the Cave Spring boys state co-champions in their respective divisions.
PREVIOUS: The Cave Spring boys and Lord Botetourt girls basketball teams will play their state championship games Friday evening before very small audiences. The VHSL has decided to conduct all Friday and Saturday games only before immediate family, essential tournament staff, and credentialed media.
From the VHSL: Due to the rapidly changing landscape regarding COVID-19, the VHSL Basketball Tournament is announcing that all games for Friday and Saturday will be played with only direct family members in the stands from both teams due to the threat of the novel coronavirus. [Thursday's] schedule will go as planned. Each participating school will submit a list of immediate family members to the VHSL and only those will be permitted to enter the Siegel Center.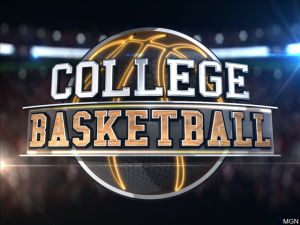 CHARLOTTESVILLE, Va. (AP) — Buddy Boeheim and Syracuse had had enough of close losses.
After losing to Notre Dame and Virginia Tech by a combined five points in their previous two games, the Orange entered overtime with a vengeance on Saturday and beat No. 18 Virginia 63-55.
"Losing the last two games, we didn't want to feel that same feeling," Boeheim said after he scored nine of his 14 points in the extra period. "We knew it came down to the last five, six minutes just like the other games."
Syracuse hit its first four shots in the extra period, the first three from 3-point territory, and scored 20 points in the period after managing just 19 in the second half. Boeheim hit the third of those three consecutive 3s for the Orange (9-7, 2-3 Atlantic Coast Conference) and added another when he made a desperate heave from well behind the 3-point line to beat the shot clock late in the extra period, boosting the Orange lead to 57-49 with 1:18 remaining.
It was a much different ending for the son of Orange coach Jim Boeheim, who told his son to just keep shooting after he missed 10 of his first 11 shots.
"He's one of the best shooters in the country," the elder Boeheim said.
Elijah Hughes, who scored 18 points, hit the first 3 of the overtime for the Orange and freshman Joe Girard, who scored 19, hit the second.
—-
BLACKSBURG, Va. (AP) — Virginia Tech was picked to finish 14th in the 15-team Atlantic Coast Conference, but so far this season, the Hokies aren't exactly the league pushover that many expected coming in.
Truthfully, the Hokies are quickly becoming a team that no one wants to play.
They showed that again Saturday, as Landers Nolley II scored 29 points to lead Virginia Tech to a 72-58 victory over NC State — the Hokies' third ACC victory in five conference games.
"I'm not shocked. Are you kidding me?" Virginia Tech head coach Mike Young said. "Never underestimate young people. Don't. I'm not. Never have. There is a great deal of belief in that locker room."
The Hokies have a nice collection of talent, but more importantly, a superstar in Nolley. The redshirt freshman hit 8 of 19 from the floor for the Hokies, who won their second straight game after a 26-point loss to rival Virginia on Jan. 4. Nolley drilled four 3-pointers and hit 9 of 10 from the free-throw line en route to his second-highest scoring game this season.
Tyrece Radford added a career-high 18 points for Virginia Tech. DJ Funderburk led the Wolfpack (11-5, 2-3) with 18 points.
Virginia Tech fell behind 10-0 to start the game after the Wolfpack hit four of their first seven shots. But following a timeout, the Hokies answered with a 13-0 run and never trailed again. Nolley hit two 3-pointers in that run, including one with 13:23 left in the half that gave the Hokies their first and last lead.
"He just told us to settle down and take good shots," Nolley said of the message during the timeout. "We were rushing, trying to match their intensity, but that's not how we play. We had to stick to our style and get back to doing what we do – and it ended up working."
Virginia Tech led by 40-33 at halftime, and NC State cut the lead to one in the second half on dunk by Funderburk with 12:07 remaining. But a Radford layup pushed the lead to 48-45 with 11:41 remaining and a breakaway dunk by Nolley gave the Hokies a 50-45 advantage with 9:56 to go.
Radford and Nolley put the game away three minutes later, combining to score eight points in an 11-0 Virginia Tech run that gave the Hokies a 66-52 lead – their biggest of the game.
NC State finished with season lows in points and shooting percentage (31.9%, 22 of 69). The Wolfpack made just six of their 30 3-point attempts.
"It was definitely their defense," NC State coach Kevin Keatts said. "They do a really good job of protecting the paint. They play similar defense as the pack line, when you drive and everybody converges. You're going to get those shots (3-pointers), and we didn't make them. We just didn't. I thought we had some good looks, some great looks, and they just didn't go down for us."
BIG PICTURE
NC State: Leading scorer and rebounder C.J. Bryce (16.1 ppg, 6.8 rpg) missed his fourth consecutive game after suffering a blow to the head in a practice before the Wolfpack's game against Appalachian State on Dec. 29. Bryce's injury has left NC State with just eight scholarship players, and the Wolfpack missed him, as they couldn't find another scorer to team with Funderburk.
Virginia Tech: Radford rarely gets any publicity, but he has become the unsung standout on this team. The team's leading rebounder as a guard, he grabbed nine rebounds, and he is arguably the team's best defender. He was the primary reason why NC State's Jericole Hellems made just 2 of 14 from the floor.
MORE ON BRYCE
Bryce actually warmed up with the team before the game and even during halftime, but Keatts said that playing him wasn't an option. Bryce has been cleared for light workouts, and with the team not scheduled to practice Sunday, Keatts wanted Bryce to get a workout in in hopes of getting him closer to being cleared for Wednesday's game against Miami.
"I just think we're missing another guard, and he's a good player," Keatts said. "I try not to make any excuses about it, but there's not many teams that can lose their leading scorer and leading rebounder and be successful. We were against Notre Dame at home (on Wednesday), but against Clemson (on Jan. 4) and here, we could have used one more guy to score the basketball for us, and we didn't have that."
DOING IT WITH DEFENSE
Young hasn't been enthralled with his team's defense over the past month, but the Hokies were locked in Saturday. Markell Johnson, who scored 27 points in the Wolfpack's win over Notre Dame on Wednesday, made just 2 of 14 from the floor, including 1 of 7 from beyond the arc, and Braxton Beverly missed five of his six 3-point attempts.
"I thought we were excellent," Young said. "That's getting something done. That's a team playing the right way and unselfishly … If you can hold people to under 40 (percent shooting) and rebound like we are, you should be in every game. You should have a shot to win every game."
UP NEXT
NC State: The Wolfpack play at home against Miami on Wednesday.
Virginia Tech: The Hokies play at Wake Forest on Tuesday.