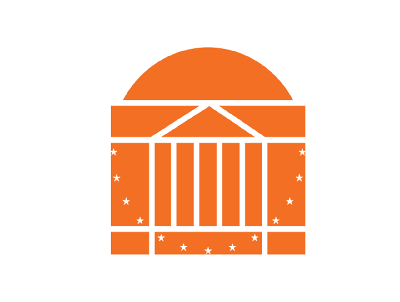 RICHMOND, Va. (AP) — The University of Virginia on Friday said it banned 10 white nationalists for their actions during a torch-lit campus demonstration that turned violent last year.
The no-trespass warnings were issued to people law enforcement identified "as either committing or conspiring with others to carry out acts of violence or other conduct that directly threatened the health and safety of members of the community and other people on Grounds," Assistant Vice President and Chief of Police Tommye S. Sutton said in a prepared statement.
Sutton said the university drew a distinction between free speech and "conduct that is aimed to intimidate others and promote violence."
"Such conduct and intimidation will not be tolerated," he said.
Richard Spencer, a 2001 UVA graduate who helped organize the march on Aug. 11, 2017, is one of the 10 people now banned from campus.
UVA said that after the march, Spencer issued statements in which he acknowledged he was part of a group that surrounded counterprotesters and "wouldn't let (them) out."
"His words and actions at and after the rally provide evidence of his involvement in a conspiracy to commit acts of violence … ," the university's statement said.
Hundreds of white nationalists descended on Charlottesville Aug. 11-12, 2017, in part to protest the planned removal of a statue of Confederate Gen. Robert E. Lee.
Spencer said he did not engage in violence on Aug. 11 or the next day, when more fighting broke out between white nationalists and counterprotesters. A woman was killed when a car allegedly driven by a man authorities say was fascinated by Adolph Hitler plowed into a crowd of counterprotesters.
"The fact is all of my appearances at UVA in 2017 were done peacefully, and I came in peace every time," Spencer told The Associated Press on Friday.
"We came to exercise our First Amendment right, and that includes speech, but it also includes to freely assemble in public places."
Spencer said he does not plan to disobey the no-trespass warning.
Included in the no-trespass warnings issued Friday are four California men charged earlier this month with violently attacking counterprotesters in Charlottesville. Prosecutors said the men are members of the Rise Above Movement, a militant white supremacist group.
Jason Kessler, another rally organizer and UVA alumnus, was issued a no-trespass warning in April.