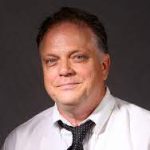 by Doug Doughty/Greg Roberts Live contributor
CHARLOTTESVILLE — It wasn't too long ago that Clemson came into John Paul Jones Arena and handed Virginia a setback from which the Cavaliers did not recover.
The Cavaliers were tested when the Tigers returned to JPJ on Monday night but 13th-ranked UVa prevailed 64-57.
In its last previous visit to Charlottesville, Clemson had defeated the Cavaliers 67-50 in a 2022 season that ended for UVa with a first-round NIT loss to St. Bonaventure.
Virginia (22-6, 14-5 ACC) is practically assured an NCAA Tournament bid this year but squandered a 14-point lead Tuesday and saw Clemson get as close as 59-55 with 1:18 left.
The Cavaliers, who entertain Louisville (4-26) on Saturday at 2 p.m., had four players in double figures Tuesday night, including a pair of freshmen, Isaac McKneely with 12 points and Ryan Dunn with 10.
Veteran Kihei Clark was 0-for-7 from the field and backcourt mate Reece Beekman was 3-for-7, but they had a combined 14 assists and six steals.
"I think both teams played exceptionally hard," Clemson coach Brad Brownell said. "They played a little better than we did. They're very good defensively and they're hard to get a good rhythm against.
"I thought their two freshmen off the bench were very big in the game and that was the difference in the game. Their bench played better than our bench."
The UVa reserves outscored their Clemson counterparts 24-7.
The Cavaliers game on a two-game losing streak following losses to Boston College and North Carolina, which beat the Cavaliers 71-63 in Chapel Hill, N.C.
"I told [the UVa players] after the Carolina game that it was a joy for me to see how hard they competed," Bennett said Tuesday. "I know we got beat against Carolina but I saw in their eyes and I saw in their effort that they competed as hard as we could.
"I told them, 'Bring that against this match [against Clemson].' It was far from perfect but it was what we needed. We weren't going to play 90 against Clemson. They're playing terrific ball. We just had to do what we could do to the best of our abilities and trust that."
While Clark was on the floor, the Cavaliers had a + 17 differential.
"It was better than against Carolina and BC," continued Bennett, whose team missed its first eight shots from the field before going 22-of-46 thereafter.