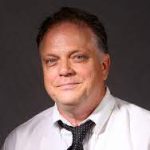 UVA :: DUKE ACC TOURNAMENT FOLLOW
by Doug Doughty
GREENSBORO, N.C. — After leaving Virginia in February with a sour taste in its mouth, the Duke men's basketball team could say it had payback Saturday night if that was a consideration. The Blue Devils did not trail at any point in a 59-49 victory in the ACC championship game at the Greensboro Coliseum.
Freshman guard Isaac McKneely gave the Cavaliers a spark with two late 3-pointers, but by then a victory was out of reach. McNeely and Reece Beekman were a combined 8-for-16 and the rest of the team was 8-for-32.
Senior guard Kihei Clark, who was shooting 41.2 percent from the field for the season, was one for nine Saturday night and missed all four of his 3-point attempts. In a regular-season meeting between the teams, Virginia had beaten Duke 69-62 in overtime in Charlottesville in a game that had a disputed finish.
The Blue Devils thought that freshman Kyle Filopowski was fouled and should have had two free throws at the end of regulation. "I'm angry still," first-year Duke head coach Jon Scheyer said at the time.
Duke had won eight straight games going into Saturday night's affair, including a Friday win over Miami, 85-78. "They're [the Blue Devils] playing at a high clip,]"; said Bennett after the Cavaliers' semifinal victory over Clemson. "Our game was a battle with them at our place."  Bennett said his team's performance Saturday night was "uncharacteristic"; although UVa kept the Blue Devils'; well under their 72.5 points-per-game; average.