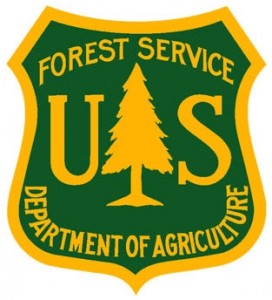 ROANOKE, Va. (AP) _ The U.S. Forest Service is temporarily closing national forest roads in Virginia for the remainder of the winter. The closures announced Monday include forest roads in Craig, Botetourt, Giles, Bland and Monroe counties. The closures occur every year. They are intended to reduce damage to those roads from vehicle traffic during freezing and thawing temperatures. Closures also minimize soil erosion resulting from damage roads. The roads will remain closed until early April when temperatures consistently stay above freezing. The following roads are temporarily closed:
Craig and Botetourt Counties: Bunch (FS 5008), Cove Branch (FS 275), Enterprise Road (FS 742), Hall Road (FS 209), Hebron Road (FS 5064), Kelly Hollow (FS 267), Lignite Road (FS 180) between Oriskany and Bald Mountain, Mill Creek Road (FS 229), O & I Road (FS 5020), Patterson Road (FS 184), Potts Jeep Road (FS 5036), Price Mountain Road and trailhead (FS 5012 and 5012A), Rolands Run (FS 5027) and Tub Run (FS 257).
 Bland County: Round Mountain (FS 668) between Garden Mountain and VA 52 in Bastian
 Giles County: Dismal Road (FS 201) between White Cedar Horse Camp and Flat Top Communication Site.
 Monroe County, West VA: Wilson Branch (FS 5031)