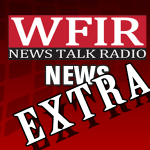 The Virginia Department of Transportation will combine with other state agencies to conduct a public meeting today in Salem on future improvements for the Interstate 81 corridor. Among the matters you are encouraged to address: how to pay for any improvements that might eventually take place. WFIR's Evan Jones hs more in today's AM News Extra:
The  meeting runs from 4:00 to 7:00 pm at the Salem Civic Center.
From VDOT:  The Office of Intermodal Planning and Investment, the Virginia Department of Transportation and the Department of Rail and Public Transportation continue to study the entire length of the Interstate 81 corridor in the Commonwealth of Virginia, in accordance with Senate Bill 971 (now 2018 Acts of Assembly Chapter 743). The study team has scheduled the second series of meetings for late August, which will focus on potential improvements and revenue sources.
Feedback provided by members of communities, industries and other stakeholders will be considered as team members continue study of the corridor throughout the summer and prepare a draft plan report in the fall. The team will make recommendations to the Commonwealth Transportation Board (CTB) for adoption prior to the opening of the 2019 General Assembly session.
Presentations will be held at the beginning of each meeting at 4 p.m. followed by an open house through 7 p.m., which will allow attendees to speak one-on-one with study team members, ask questions and provide written and verbal comments.