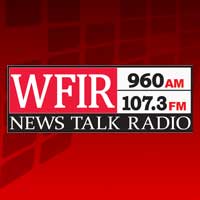 The Sierra Club is bringing a television ad campaign to Virginia in support of federal emissions standards for carbon dioxide. The club says it is a health issue for many people, but opponents like Congressman Morgan Griffith say it is more regulatory overreach that is bad for jobs and electric rates. WFIR's Evan Jones has the story.
[audio:http://wfirnews.com/wp-content/uploads/2012/03/03-09-Emissions-Wrap1-WEB.mp3|titles=03-09 Emissions Wrap1-WEB]
Click here for more information on HR 10, which seeks to limit the EPA's regulatory authority over greenhouse gases, including carbon dioxide.