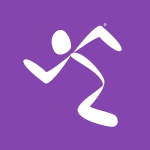 A second business has shut down at the Market Square East Shopping Center on Orange Avenue as Anytime Fitness gym closed its doors for good this past Sunday. The owner of the gym says it did not have enough members to stay open. All active membership agreements were ended. The gym's voicemail leaves a recording.
05-22 Anytime Voice Message-WEB
This happened a month after Goodwill announced its own closing in the same shopping center. Goodwill blamed traffic and decreased visibility from the road. The Anytime Fitness on Spartan drive in Salem will remain open and accepts transferred memberships from Roanoke.