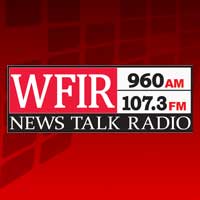 Virginians with serious medical conditions can now get brief hold on utility shutoffs — if they follow the procedures under a new state law. It provides a 60-day grace period if a household member  can document a serious medical condition. You still have to pay the utility bill,  but this provides those people more time to make arrangements. WFIR's Evan Jones has more.
[audio:http://wfirnews.com/wp-content/uploads/2011/11/11-21-Shutoffs-Wrap2-WEB.mp3|titles=11-21 Shutoffs Wrap2-WEB]
Click here for the Serious Medical Condition Certification Form from the State Corporation Commission.