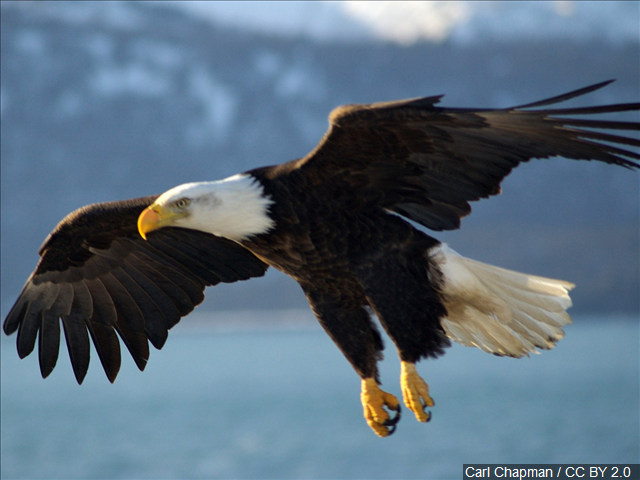 RICHMOND, Va. (AP) — A bald eagle that was found in Virginia with serious injuries has recuperated at a wildlife center and is set to be released.
The Wildlife Center of Virginia plans to release the eagle Friday in Westmoreland County. A private citizen found the eagle along the Potomac River in August with what appeared to be an injured wing due to a possible fight with another eagle.
The eagle was treated at the Wildlife Center where it was found to be dehydrated, infested with lice and suffering a deep puncture wound on its triceps. The center said the eagle, believed to be about two years old, has recovered and is ready to be released.
Pesticide use caused Virginia's bald eagle population to plummet in the 1970s. It now is on the rebound.