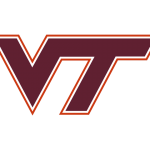 (from Hokiesports.com) UNCASVILLE, Conn. – In its second outing this season, the Virginia Tech men's basketball team pulled off the upset against No. 3/3 Villanova 81-73 in overtime on Saturday night in the Air Force Reserve Basketball Hall of Fame Tip-Off Tournament.
The Hokies (2-0) thriller over the Wildcats (2-1) marks the second straight season Tech has defeated the AP's third-ranked team in the nation (No. 3 Michigan State in the Maui Jim Maui Invitational, Nov. 25, 2019).
Tech saw major performances from forward Keve Aluma, as he recorded his career high in points with 23 and also grabbed eight rebounds. Sophomore Nahiem Alleyne tallied a season-high 20 points on 7 for 12 from the field. Guard Tyrece Radford put together an all-around performance as he collected eight points, 13 rebounds and dished out five assists.