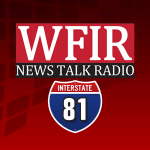 UPDATE from VDOT: Traffic restrictions have been lifted on northbound Interstate 81 following completion of emergency bridge repairs in West Virginia.
PREVIOUS: Drivers can expect times of significant traffic delays on northbound Interstate 81 in Frederick County due to emergency bridge work in West Virginia. Work began this morning (Wednesday, August 15) about three miles north of the Virginia/West Virginia state line. The right lane of northbound I-81 will be closed at the work zone 24 hours a day until repairs are complete. There is no estimated time for reopening the right lane. During the bridge work, northbound I-81 traffic is likely to back up into Frederick County, Virginia. Related congestion is also expected on Route 11 in the Winchester area.
Northbound motorists should consider alternate routes including:
Interstate 66 or Route 7 to Route 340 northbound through Warren and Clarke counties
I-81 exit 310 to Route 37 (Winchester bypass) to Route 522 northbound in Frederick County.
Variable message boards along the northbound I-81 and westbound I-66 corridors are warning drivers of the I-81 lane closure.