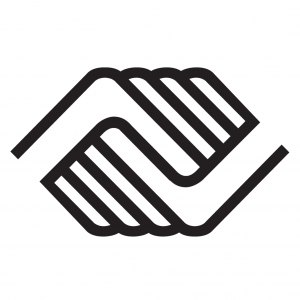 From Boys and Girls Clubs of Southwest Virginia: After six years of dedicated work to further the critical mission of Boys & Girls Clubs of Southwest Virginia (BGCSWVA), Michelle Davis has stepped down from her role as CEO as of December 31, 2022, to assume a position with Boys & Girls Clubs of America (BGCA).
During her tenure, Michelle has been a driving force behind BGCSWVA's growth and success as an organization. A brief sample of her many accomplishments include:
Growing the organization's footprint from 1 to 11 Clubs and adding Roanoke County, Salem City, Montgomery County, and Franklin County to the list of municipalities served.
Driving the Takeout Hunger Campaign with area nonprofits and restaurant partners to battle hunger for local families during the COVID-19 pandemic and leading the team through a revamped program structure to stay open for 57 weeks of full-day care when schools transitioned to virtual learning.
Quadrupling the employee count.
Quintupling organizational revenue in under five years.
Enhancing the organization's brand throughout Southwest Virginia.
Revitalizing key strategic community partnerships.
Michelle states, "Leading the team at BGCSWVA has been an incredible honor and I am so proud of all that we've accomplished in six years! Our Board of Directors is one of the best in Roanoke, passionate about helping kids and devoted to the mission. The future is bright for young people in the region because of our donors, staff, and Board who know that our kids are the greatest and most important investment."
The Board of Directors has unanimously and enthusiastically approved the appointment of Senior Director of Programming, Rebekah Meadows, as Interim CEO of BGCSWVA, effective January 1, 2023.
Rebekah shares, "I am so grateful for Michelle's leadership at Boys & Girls Clubs and in our community over the past six years. We will miss her energy and creativity at BGCSWVA, but it is exciting to watch her move into a role she is so well suited for at BGCA. I appreciate the Board's trust in me to lead our amazing team during this time of transition and look forward to the Club's next chapter of serving youth in our area."
Michelle's vision and leadership will be greatly missed by the staff, Board, and nonprofit partners.
Board Chair Scott Jenkins says, "I have been fortunate to work with Michelle closely during my two terms. Michelle has consistently demonstrated an attitude of ownership in her work as CEO. She exhibited a strong sense of pride and passion in her leadership. Michelle successfully developed key partnerships in the Roanoke Valley and helped our organization expand into Franklin and Montgomery Counties. While we will miss Michelle, we are fortunate that she is "staying in the family" as she embarks on her new career with Boys & Girls Club of America. We wish Michelle the best in her new chapter. We are truly thankful for the energy, passion, and love she has shown to our community, organization, and, most importantly, our Club kids."
Over the next several months, the Board will conduct a thorough search to find BGCSWVA's next Chief Executive Officer. The Board's priority is to find a dynamic leader with a true passion for BGCSWVA's mission: To enable young people, especially those who need us most, to reach their full potential as productive, caring, responsible citizens.