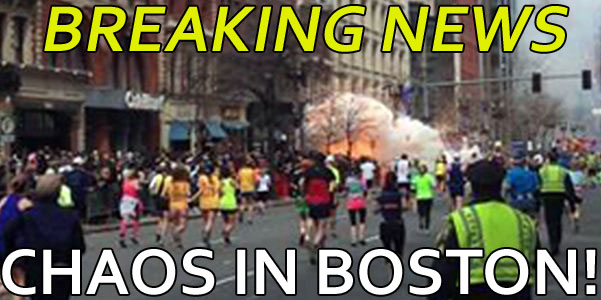 UPDATE: Authorities say at least two people have been killed and more than 20 are injured after two explosions during marathon. 
BOSTON (AP) _ Two explosions at the finish line of the Boston Marathon have resulted in injuries.  Bloody spectators were being carried Monday to the medical tent that had been set up to care for fatigued runners. Police wove through competitors as they ran back toward the course.
About three hours after the winners crossed the line, there was a loud explosion on the north side of Boylston Street, just before the photo bridge that marks the finish line. Another explosion could be heard a few seconds later.
Washington on alert
WASHINGTON (AP) _ Authorities in Washington say they are in a state of heightened secured following two explosions at the Boston marathon.  Metropolitan Police spokeswoman Saray Leon says she did not immediately have any further information on the increase in security or what security measures police were taking in response to the explosions.
Metro Transit Police have ordered all day shift patrol officers to stay on duty through the evening rush on Monday. Police emphasized that there is no specific or credible threat against Metro and that the move is made out of an abundance of caution.